Neymar goes under the knife, misses Real clash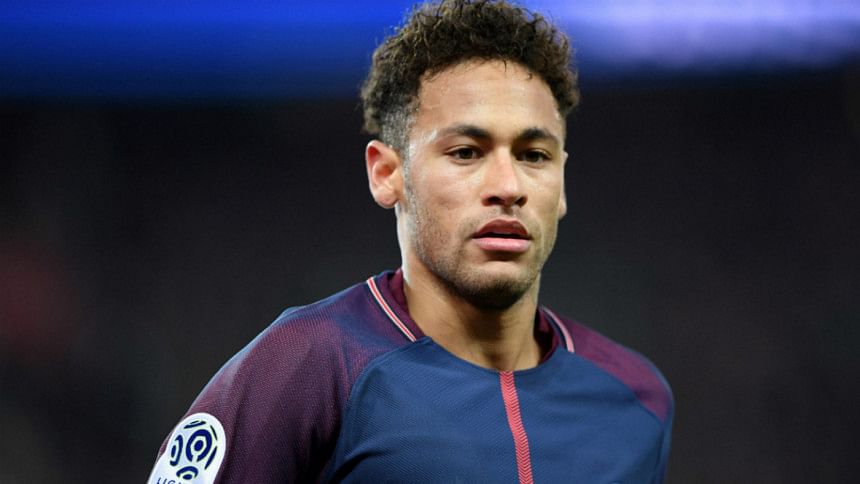 Brazilian superstar Neymar will undergo surgery on his fractured foot in Brazil as early as Thursday, ruling the world's most expensive footballer out of Paris Saint-Germain's do-or-die Champions League clash with Real Madrid.
The 26-year-old suffered a hairline fracture of the fifth metatarsal in his right foot as well as a twisted ankle late in PSG's 3-0 win over Marseille in Ligue 1 on Sunday.
PSG said Wednesday that Rodrigo Lasmar, the surgeon with the Brazilian national squad, will carry out the operation with several Brazilian media outlets reporting that the surgery would take place as early as Thursday.
Radio Tupi said Neymar, his father and surgeon Lasmar left Paris Wednesday night for Belo Horizonte's Mater Dei Hospital where the operation is set for Thursday according to O Globo newspaper, one of Brazil's leading dailies.
Website UoL also reported the surgery would take place in the southeastern Brazil city but said it was scheduled for Sunday.
On Tuesday, the Brazilian's father had claimed the player would be out for "at least six weeks".
Speaking to ESPN in Brazil before PSG's announcement, Neymar Senior said: "PSG know that they will not be able to count on Neymar for the upcoming matches. His treatment will last six to eight weeks, whether there is an operation or not."
PSG coach Unai Emery had said earlier that "no decision" had been taken on whether Neymar would require surgery and that there remained a "small chance" of getting him back in time to face Real next Tuesday, March 6.
PSG lost 3-1 in the first leg in Spain two weeks ago and are in danger of being knocked out of the competition in the last 16 for the second season running.
Neymar appeared to be in tears as he was stretchered off the field at the Parc des Princes on Sunday.
Brazilian newspaper Globo Esporte claimed the former Barcelona player would be sidelined until May while, if his father's estimate was correct, Neymar would not return before the semi-final stage of the Champions League in late April.
World Cup fears
However, Neymar should be fit to play for Brazil at the World Cup in Russia in June and July.
In the meantime, PSG had to do without Neymar for Wednesday's French Cup quarter-final at home to Marseille, the second meeting of the clubs in four days.
Argentine star Angel Di Maria replaced the Brazilian at the Parc des Princesand scored twice in a 3-0 win as PSG stayed on course to win the French Cup for the fourth season in a row.
But Emery was then confronted with another injury worry when striker Kylian Mbappe picked up an ankle injury in the game.
"Kylian Mbappe injured his ankle. He asked not to play the second half. I hope that it's not too serious," said Emery.
Neymar has scored 28 goals in 30 appearances in all competitions for PSG since his 222 million-euro ($264 million) move from Barcelona last August.
Meanwhile, in Brazil, Neymar's foot injury has unleashed sharp emotions and concern, rumours and speculation about the player upon whom so many hopes rest for World Cup victory.
"We just might have lost the World Cup last Sunday," one radio commentator, Milton Neves of Bandnews FM, said early Wednesday.
Brazilians care little about the impact on PSG. Their attention is entirely trained on the World Cup, where they have ambitions of walking away with a sixth championship.
Images of Sunday's fateful duel between Neymar and Marseille player Bouna Sarr were being shown incessantly on TV, often in slo-mo, before he was stretchered off.
Newspapers featured close-up illustrations detailing Neymar's foot and ankle.
"I don't think we can really talk about fears of him not being at the World Cup. But there is a noticeable haste to find a solution so that Neymar will have recovered in time," an ESPN Brasil sports commentator, Mauro Cezar Pereira, told AFP.