'Zidane was clever to leave when Ronaldo did'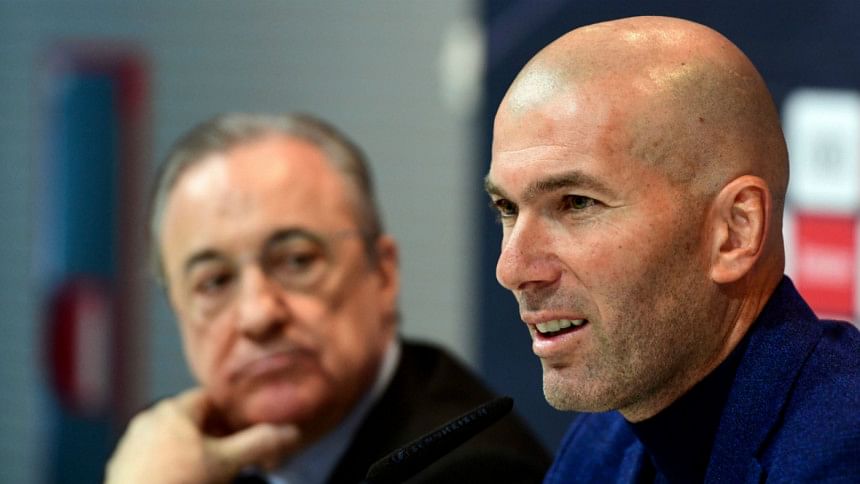 Real Madrid were ousted from the Champions League by a young Ajax side last night at the Santiago Bernabeu after they had won the trophy for three straight seasons. Zinedine Zidane had been the protagonist of those wins but he left at the beginning of last season and Real have been suffering since then.
Legendary former Dutch player Ruud Gullit said that Zidane's timing was impeccable given that star player Cristiano Ronaldo had earlier revealed his desire to leave the Spanish giants. The Portuguese left for Juventus at the end of last season.
Ronaldo had been the top-scorer in Europe for six straight seasons and Zidane had himself remarked 'It would have been difficult for me to win again next year,' during his exit speech.
"Zidane was clever enough to get out of there on time when they lost Ronaldo," Gullit said while appearing as a pundit on beIN Sports . "That's the whole point. And whoever comes after that has a difficult task.
"You have no Ronaldo. That's 50 goals you don't have."
Ajax had dominated proceedings in the first leg despite a 2-1 defeat but they had the belief they could get a result after Barca had punctured Real's hopes in the domestic circuit with back-to-back wins at the Bernabeu. Gullit opined that it was Ajax's easiest game of the season so far.
"It was not a surprise. Because seeing Madrid lately, seeing the first match they [Ajax] played at home - and they didn't deserve to lose - I saw opportunities, especially in Madrid.
"Then you see Barcelona at Madrid, played them [Real] off the park as well. You see the midfield and you think to yourself, 'Oh my God. That is exactly the team they want to face!'
"And the worst part is this has been the easiest game of the season. That is even worse. Against Madrid! Not even in their home competition do they have easy games like this," he commented.