'Win makes the away Eid worth it'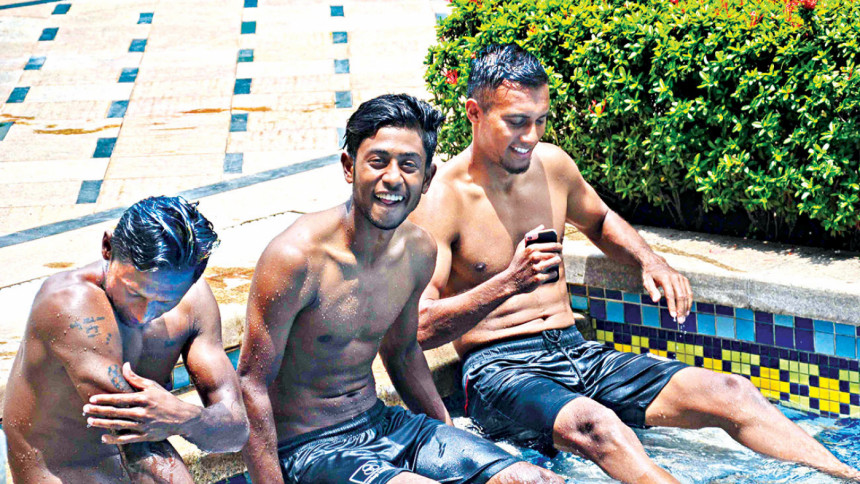 Young Bangladesh forward Rabiul Hasan was elated after scoring the all-important goal against Laos in their 2022 World Cup and 2023 Asian Cup qualifiers in Vientiane on Thursday. The 19-year-old Arambagh KS skipper, who had also scored the decisive goal against Cambodia in a FIFA friendly in Phnom Penh in March, said the win makes spending Eid away from home worth it.
"It gives me immense pleasure and happiness to think that the team won due to my goal. My happiness knows no bounds at the moment," Rabiul said in his post-match reaction.
The young forward came off the bench in the 55th minute and had an immediate impact as his darting runs down the left unsettled the Laos defence. 16 minutes later, his wonderful goal broke the deadlock and may eventually turn out to be the most important goal in Bangladesh football's history due to the significance of it.
"We are spending our Eid away from home. This win makes the hard work and sacrifice worth it. I am pleased to have made my countrymen happy," the nippy forward said.
Bangladesh coach Jamie Day praised Rabiul's talent, but reminded that he expects even better from the youngster.
While Rabiul created another chance for fellow forward Tawhidul Alam Sabuz, he failed to take advantage of the opposition's fumbles.
"Rabiul has the potential to be a good player," Day said. "What Rabiul has to learn is not to get carried away, keep his feet on the ground and listen to older players like Jamal [Bhuiyan] and Mamunul [Islam]," Day said, perhaps referring to Rabiul's bare-chested celebration which earned him a yellow card.
The coach showered praise on goalkeeper Ashraful Islam Rana and the defenders, but was not happy with the team's first half performance.
"Rana was fantastic in the first half dealing with the set-pieces and crosses. We defended well against set-pieces but I felt we were a bit hesitant," Day said. 
"Sometimes it's good to win and not play well. Laos are a good side and showed that in good spells of the game. They might feel a little unlucky today while we need to make sure we improve in order to qualify," the English coach, who just recently extended his contract with the BFF, added.
Skipper Jamal Bhuiyan was of the same opinion as his coach regarding the need for improvement in the return leg on June 11.
"It was a hard match. We didn't play very well, especially in the first half. We will have to be different in the second match because we know they would come hard at us as they will need to score. We have to be more prepared. Today was not good enough; we have to be much better," Jamal said.