Spurs director Paratici's ban extended worldwide by FIFA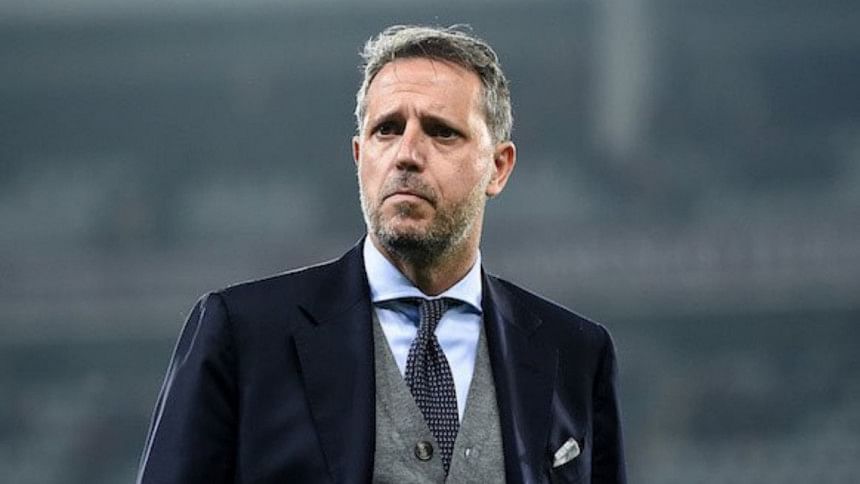 FIFA have extended bans imposed on past and present Juventus officials to apply worldwide, the soccer governing body said on Wednesday, with Tottenham Hotspur's current managing director of football Fabio Paratici among the individuals affected by the move.
In January, Serie A's Juventus were deducted 15 points for the season by an Italian soccer court investigating the club's transfer dealings and finances.
The court also imposed bans from holding office in Italian soccer on a number of the club's officials.
These included a 30-month ban for former sports director, Paratici, who joined Tottenham in 2021 following an 11-year stint at Juventus.
Juventus have denied wrongdoing and said their accounting was in line with industry standards. They have also lodged an appeal against the ruling.
"FIFA can confirm that following a request by the Italian FA (FIGC), the Chairperson of FIFA Disciplinary Committee has decided to extend the sanctions imposed by FIGC on several football officials to have worldwide effect," a FIFA spokesperson told Reuters.
Tottenham said they contacted FIFA following media reports of the decision and received confirmation late on Wednesday.
"This committee deliberation has been taken with no advance notice to any of the parties involved," the club said in a statement.
"We are urgently seeking further clarification from FIFA as to the details of the extension and its variance from the FIGC sanction.
"When Fabio conducted the interview on club channels yesterday neither he nor the club had any indication of this decision being made by FIFA, based on the fact the FIGC sanction was taken on Jan. 20 and remains subject to an appeal on April 19."
FIFA's decision leaves Paratici's future at Tottenham in doubt and adds to the uncertainty surrounding the London club, who are currently searching for a new manager after parting ways with Antonio Conte on Sunday.