Mourinho reveals 'European Victories' tattoo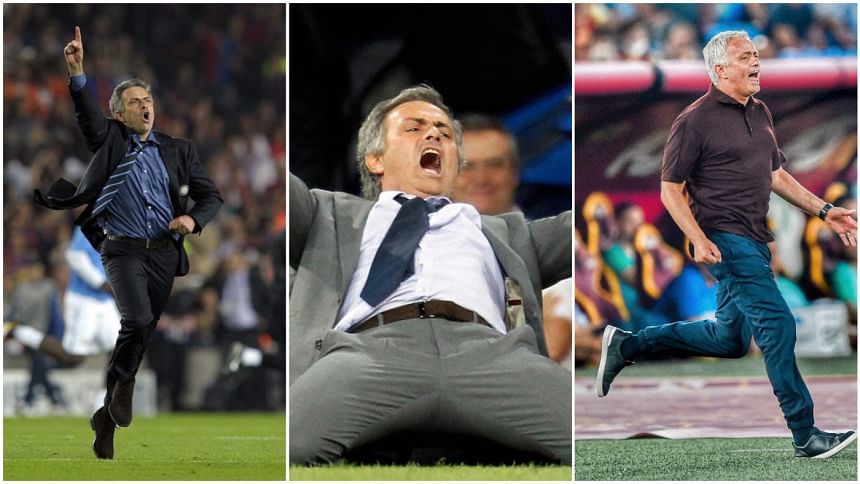 Jose Mourinho has revealed the design of his new tattoo, which pays tribute to his European successes with Porto, Inter, Manchester United and Roma.
The Portuguese coach is one of the most decorated in his field, having won 27 trophies total throughout his storied career, and he added to that last season after guiding Roma to the Europa Conference League, their first major European title. 
Looking to commemorate these successes, Mourinho has decided to get a tattoo of the Champions League, Europa League and Europa Conference League trophies, with small markings paying tribute to each of the respective clubs. 
Commenting on the tattoo, Mourinho suggested that the enthusiasm of the Roma fans convinced him to get it.
"This is my tattoo. The joy of the Roman people led me to do it. Then I thought about something special, something that would honour all the clubs where I won European competitions. 
"At the same time, I wanted a unique tattoo, one that, so far, I am the only one who can have it. Alberto showed me some proposals, I just changed a few details. Here is my tattoo."