Lebanon to challenge India's title-defence in SAFF Championship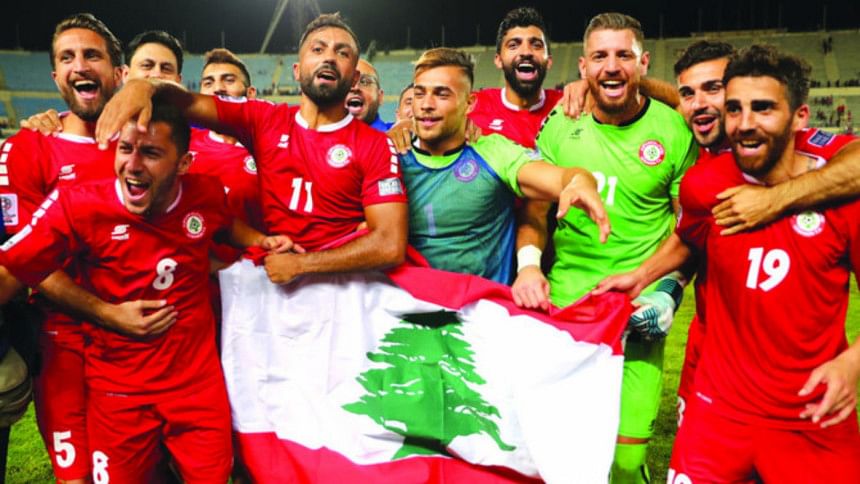 Lebanon are all set to challenge India's bid to defend the SAFF Championship title as the Western Asian footballing power have confirmed their participation in the upcoming regional footballing tournament.
Ranked 99th in FIFA, Lebanon are two places above record eight-time champions India and 93 spots ahead of Bangladesh. 
India, the defending champions and record-eight time winners of the competition, will host the 14th edition of the championship in Bengaluru from June 21 to July 04. 
General secretary of South Asian Football Federation (SAFF) confirmed the news to The Daily Star on Monday.
"Lebanon have officially confirmed their participation in the upcoming SAFF Championship. They have assured that the senior team will play in the competition. Their participation, along with Kuwait's, will definitely raise the profile of the competition in the region and beyond," Helal said.
Lebanon will be involved in the Intercontinental Cup in India during the June FIFA window (June 9-18) along with India, Mongolia and Vanuatu before competing in the SAFF Championship as one of the two guest teams alongside Kuwait.
Their participation will make the SAFF Championship an eight-team affair with four teams to be divided into two groups.
Helal informed that SAFF may bring forward the draw for the tournament from May 21, which was earlier deferred to May 21 due to the non-confirmation of the eighth team.