Klopp struggles to realise Spurs mauling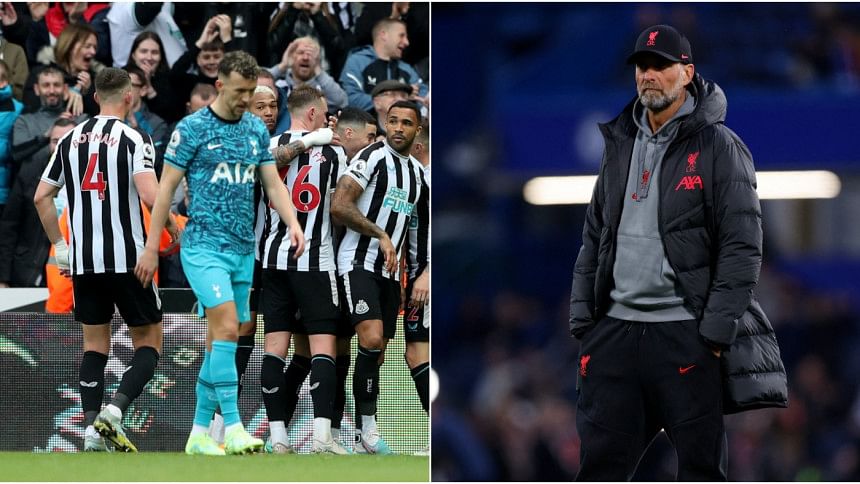 Liverpool manager Juergen Klopp thought his television was broken after seeing the scoreline in Tottenham Hotspur's 6-1 Premier League defeat to Newcastle United, warning the north London club remain dangerous opponents despite their thrashing.
On Sunday, Liverpool host European qualifying rivals Spurs, who are without a win in their last three games and were humbled by third-placed Newcastle last Sunday, conceding five goals in the opening 21 minutes.
"I came home, I switched the television on, it was 1-0. I had something else to do, wanted to watch the game a bit later, when I came back it was 5-0," Klopp told reporters.
"I honestly thought something was wrong with the television screen, something like a joke or something like that. I had to watch it back later. Newcastle are obviously in a very good moment ... so these kind of things can happen."
Spurs are fifth in the league standings with 54 points but seventh-placed Liverpool can overtake them with a win at Anfield.
The odds will be heavily stacked against Spurs, who have won just once in their last 20 league games against Liverpool, but Klopp said he was wary of the wealth of talent within the Spurs squad.
"I have no clue what happened at Tottenham but I see Harry Kane, I see Son Heung-min, I see (Dejan) Kulusevski, I see (Ivan) Perisic, Richarlison, (Pierre-Emile) Hojbjerg and so on and on and on," Klopp said.
"I cannot think about Tottenham in any other way than I expect them to be really strong. You give them one ball, it could be the wrong one and they go. Harry Kane can score from pretty much everywhere.
"They have real quality and we have to make sure they cannot show it."