'I don't understand how it is possible' - Klopp baffled by Chelsea spending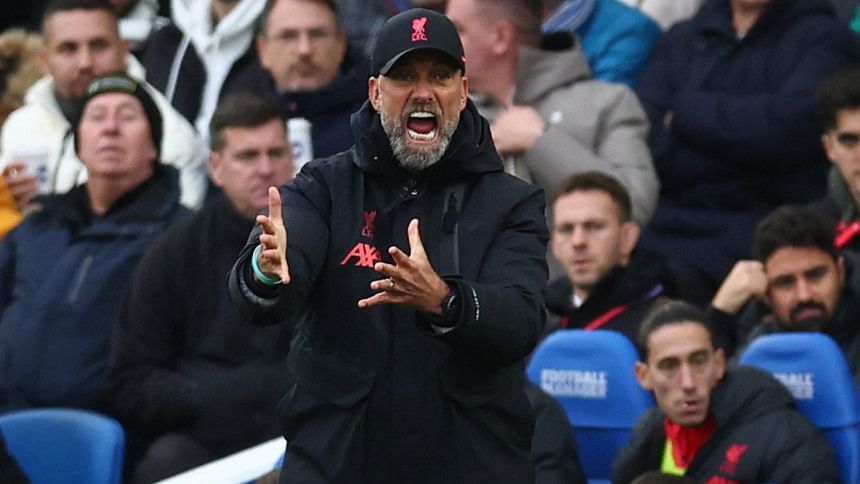 Liverpool coach Juergen Klopp said he cannot understand how Chelsea were able to spend what they did in the January transfer window, insisting it is best left for others explain the rules.
The British record capture of Enzo Fernandez this week, Chelsea's eighth signing of the window, took the Blues' spending close to 300 million pounds ($367.32 million) in January alone, and over 500 million pounds for the season.
They were able to get around Financial Fair Play regulations by spreading the cost of their deals over long contracts offered to the new signings, among other bending of the rules, something Klopp cannot get his head around.
"I say nothing without my lawyer," Klopp said jokingly to a news conference on Friday to look ahead to his side's weekend clash with Wolverhampton Wanderers.
"I don't understand this part of the business but it's a big number. They are all really good players so congratulations. I don't understand how it's possible, but it's not for me to explain how it works."
January has not been a good month for Liverpool on the pitch, given they have won just one of their six matches in all competitions in the month to sit ninth in the Premier League standings.
Almost the same squad went so close to an unprecedented quadruple of trophies last term, but Klopp insisted players cannot always be at the top of their game every season.
"Of course some players didn't reach the level that have reached for us consistently," he added. "One of the best examples is Marcus Rashford (at Manchester United), the season he had last year and this year.
"I'm not sure he can even explain it. That's how it goes. The time between these two extremes, you have to fight through it."
There was some good news as Klopp said the club's injury situation was "looking better", with Diogo Jota taking part in training sessions this week, Roberto Firmino closer to returning and Luis Diaz "running". Defender Virgil van Dijk will join training next week as well.