Haaland breaks 38-game Premier League scoring record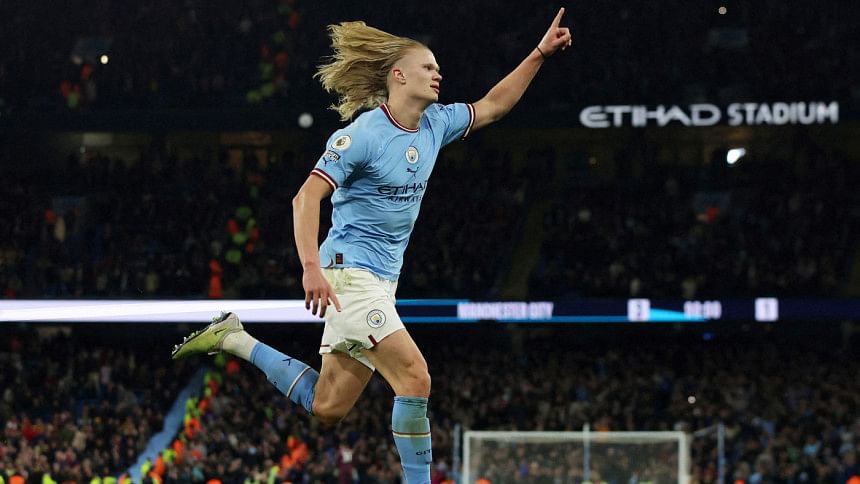 Erling Haaland has broken the Premier League record for goals in a 38-game season after scoring his 33rd of the season in Manchester City's win over Arsenal at the Etihad Stadium on Wednesday.
The Norwegian's late goal in their 4-1 victory over Arsenal saw him extend his lead in the race for the Golden Boot.
It also sees Haaland surpass Mohammed Salah's 38-game record. The Egyptian hit 32 in 2017/18. The Egyptian forward had held the record since 2017-18, when he scored 32 goals throughout Liverpool's Premier League campaign, before Haaland's arrival.
Andrew Cole and Alan Shearer currently share the record across the entire Premier League era, scoring 34 in 1993/94 and 1994/95 respectively when the season comprised of 42 matches.
With seven league games remaining, Haaland requires just two more goals to have the record outright.