"Football was waiting for you to have that moment'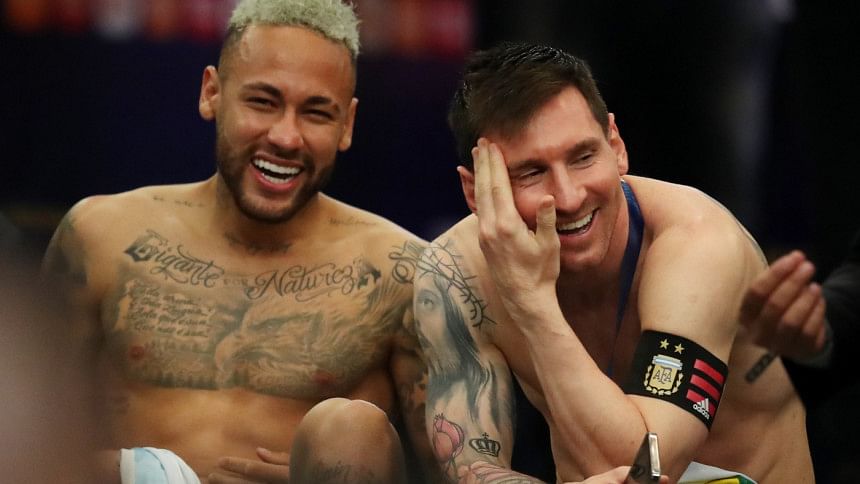 Images had earlier arrived of two friends Lionel Messi and Neymar locked in embrace while Argentina were celebrating the Copa America final win over Brazil yesterday. Neymar later talked about his admiration for Messi in an Instagram post.
Neymar felt pain, but Messi was there to comfort him. The Brazilian found solace in Messi's victory.
"Losing hurts me, it hurts ... it's something I haven't learned to live with yet. Yesterday when I lost, I went to give a hug to the greatest and best in history that I saw play", Neymar wrote about Messi, in a new show of love and respect for the Argentine.
"My friend and brother MESSI, I was sad and I told him 'fdp you beat me' I am very sad for having lost. But this guy is amazing! I have great respect for what he has done for football and especially for me. I HATE TO LOSE !!! But enjoy your title, football was waiting for you to have that moment! CONGRATULATIONS BROTHER HDP", Neymar wrote along with a video of him hugging Messi after the game.
Brazil coach Tite said on the images of Messi and Neymar together: "There is greatness in the defeat and in recognizing the rival. Perhaps, the image that was seen between Messi and Neymar after the game is a message that we have to give. It has the human side, education and friendship that transcends."