Conte searching for Spurs consistency as Milan await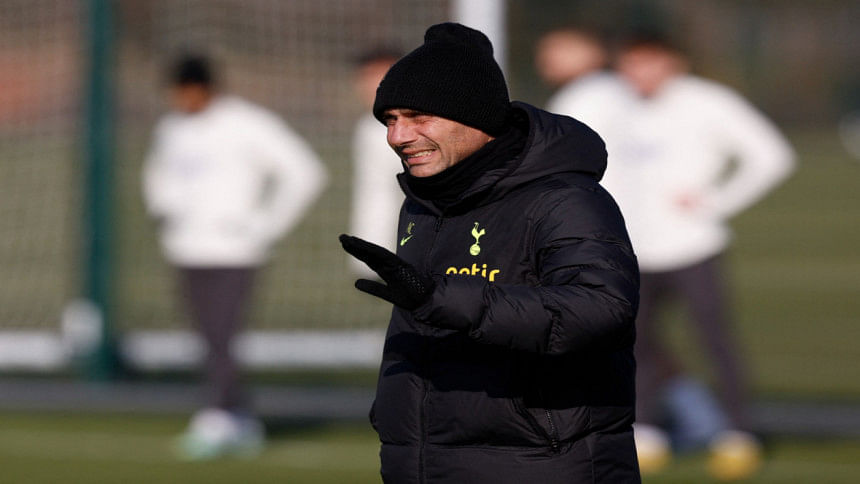 Antonio Conte said Monday that he is trying to give inconsistent Tottenham Hotspur some Italian-style focus as they head into their Champions League last-16 tie with AC Milan.
Spurs face Italian champions Milan in Tuesday's first leg at the San Siro after a bumpy period in which they beat Manchester City before being humbled 4-1 by Leicester and suffering a raft of injuries.
And Conte said that he was having trouble instilling the kind of focus that wins trophies and which he believes is a key characteristic of Italian football.
"This year we started on the right foot and then we started getting injuries, in particular in attack... We've been up and down," Conte told reporters.
"I've always said that if you want to aim for something stability is important, not having these ups and downs.
"I'm trying to work on it but England isn't Italy -- we have a different culture and we're more focussed, it's difficult in England to keep concentration levels up for every match."
Asked why he thought it was hard to maintain focus in England, Conte said that Italian football was a more pressurised, intense environment which forces concentration.
"In Italy you speak about football from Monday and you finish on Sunday... You have TV (channels) that speak only football and they put on a lot of pressure. You're born in this way and grow in this way with the pressure, and you use it," said Conte.
"In England I think that there is an atmosphere that you bring to enjoy football without a lot of pressure, because football is a sport.
"In Italy sometimes football is not only a sport. Sometimes it's a war, between the teams and between the fans."
Conte will be in the Spurs dugout two weeks after undergoing gallbladder surgery and as well as having to do without France captain Hugo Lloris in goal, he will be missing Yves Bissouma, Ryan Sessegnon and Rodrigo Bentancur who have all been injured in the last week.
Spurs announced on Monday that Bentancur is out for the rest of the season with cruciate ligament damage in his left knee.
"Rodrigo is so strong, on the pitch and outside of the pitch he is unbelievable," said Dejan Kulusevski, who played in Italy with Atalanta, Parma and Juventus before moving to London.
"He is so positive, I'm shocked how he can be so positive after news like that. We will miss him on the pitch but off the pitch he is a fantastic guy. He will come back stronger."