Coman says hard to celebrate goal against 'home' team PSG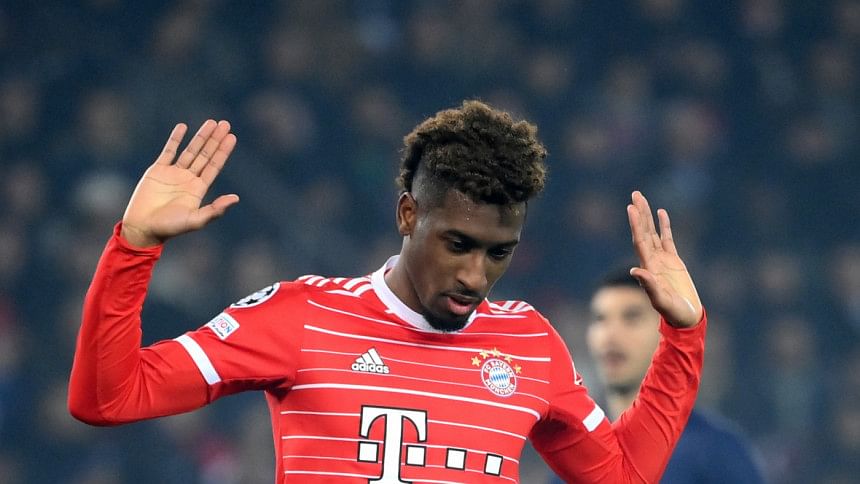 Kingsley Coman admitted he had refused to celebrate his goal for Bayern Munich against his boyhood club Paris Saint-Germain in the first leg of their last 16 Champions League tie on Tuesday.
Coman's goal at the Parc des Princes came three years after he scored the winner for Bayern in the final against PSG in a virtually empty pandemic-era stadium in Lisbon.
He spent his early years at PSG before joining Italian giants Juventus in 2014 and was transferred to Bayern a year later.
"It was hard to celebrate here, I grew up here," Coman said of his muted gesture after scoring, hands in the hair in an almost apologetic gesture.
His second-half volley squirmed under the body of PSG goalkeeper Gianluigi Donnarumma.
"(My goal) was something we work on in training and I got it just right," Coman said.
"A victory away from home is always good, we could have had more but in the end we were delighted with 1-0," he added.