Children and a career: Women footballers adapt their goals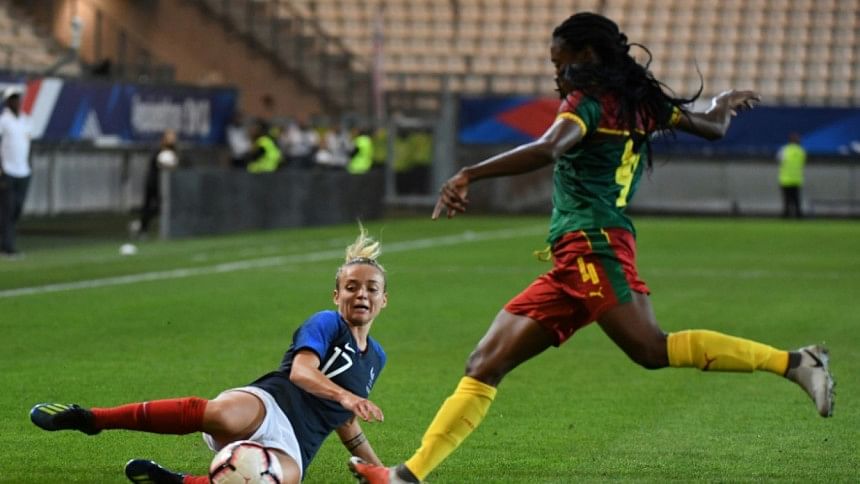 Women footballers once felt they had to put off motherhood until their playing days were over. Now a few are starting families mid-career, with lingering resentment at their clubs replaced by a FIFA-enforced policy.
Pregnant players faced slashed or unpaid wages, threats, partial maternity cover and even sacking. It was only in 2021 that FIFA published new rules and the situation is now changing.
"Before being footballers, we are first and foremost women," said Cameroon international defender Claudine Falone Meffometou, who plays for French first division club Fleury and gave birth to a daughter in May 2021.
"Being a mother changes my life and the way I see things and the way I behave," she told AFP in an interview to mark International Women's Day on Wednesday.
"For a long time, many girls who would have liked to start a family said to themselves that their contract was going to be terminated. Most were waiting until the end of their career to have a child," the 32-year-old said.
"Today, things are different, and it feels good."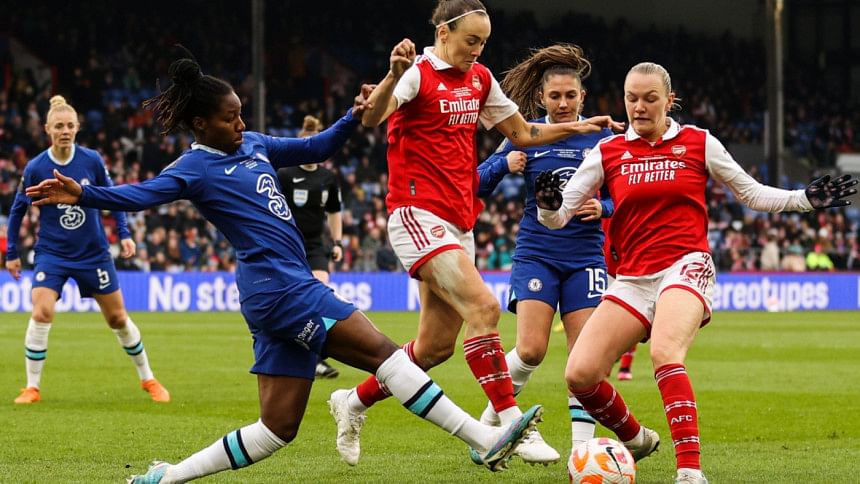 Meffometou said she had constant support from her club during her pregnancy. And even though she was away for 10 months, Fleury offered her a contract extension in 2021.
Icelandic player Sara Bjork Gunnarsdottir had a far less positive experience, at one of the world's leading women's clubs -- and her case led to a landmark ruling this January.
When she became pregnant in 2021, Gunnarsdottir's wages were slashed by Lyon, the eight-time European women's champions, and she said her bosses showed little understanding when she returned to training after having her baby.
In an article for the Players' Tribune, Gunnarsdottir recounted how one of Lyon's directors failed to reply to her representatives until she lodged a formal complaint after she was not paid for two months.
When Gunnarsdottir turned to the players' union FIFPRO for help, she claimed she was told by Lyon that her career at the club would be over if she took the case further.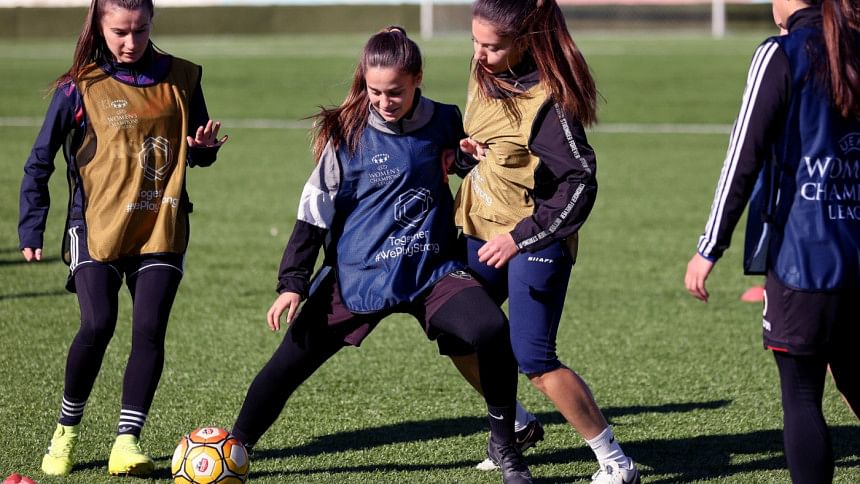 Gunnarsdottir, who is now with Italian giants Juventus, eventually won her case at a FIFA tribunal and Lyon were ordered to pay her more than 82,000 euros ($87,000) plus interest.
"The victory felt bigger than me," she wrote. "It felt like a guarantee of financial security for all players who want to have a child during their career."
Her case attracted support from former Ballon d'Or winner Megan Rapinoe. The American called Lyon's approach "utterly disgraceful".
In the United States, maternity rights have been written into the contracts of players in an agreement between the national team players and the US federation.
- 'Peace of mind' -
But at the highest level, combining a playing career and children remains relatively rare.
Of 3,500 players involved in the main championships questioned by FIFPRO in 2017, just two percent had a child -- and of those players, just eight percent received a maternity allowance from their club or their federation.
Things took a turn for the better in 2021 when FIFA published new rules which mean international federations guarantee a minimum of 14 weeks maternity leave, of which at least eight weeks must be taken after the birth. In addition, players must receive at least two thirds of their salary.
Importantly, in light of Gunnarsdottir's experience, clubs have an obligation to reintegrate the player into the squad and they have to be given the opportunity to breastfeed -- and clubs must provide suitable facilities to do so.
Leading clubs are gradually adapting to the needs of their female players -- and after the unhappy experience for Gunnarsdottir, Lyon are trying to do better with midfielder Amel Majri, who gave birth to a daughter, Maryam, last July.
"The club allowed me to travel to matches with Maryam and her nanny," Majri said when she returned to the team in January.
"That gives me peace of mind and allows me to do my job as a player totally... and I can spend all my time off with my daughter."
The French federation is working on plans to allow Majri -- if she is selected -- to take her daughter to Australia for the women's World Cup later this year.
"Even a few years ago it was something that seemed so inaccessible, we didn't talk about it," another France international, Estelle Cascarino, told AFP.
"Now everyone is learning how to deal with these sort of cases. They are examples, pioneers."
There is much progress still to be made. FIFA's new conditions have yet to be applied on a national level in France, for example.
And it was only when Italian women's football went professional last year that players were given full maternity cover. Until then, the cover was partial.