Brazilian Congress to oversee World Cup team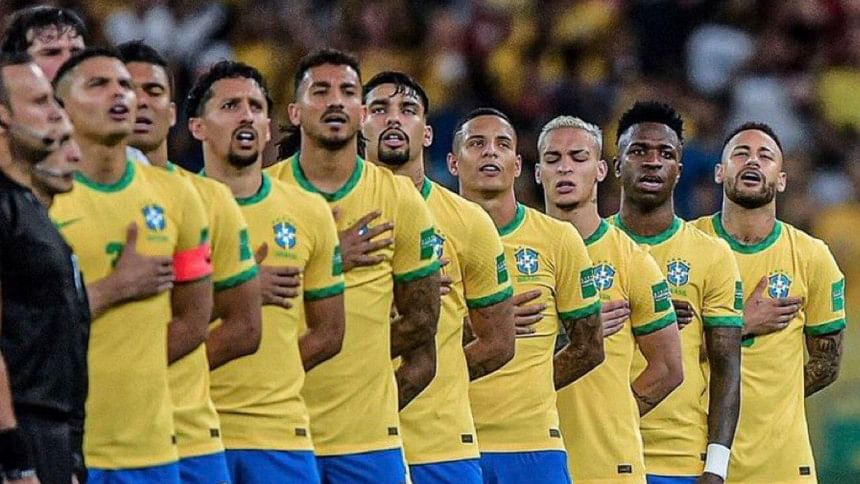 Brazil's Congress has established a committee to oversee the national team's preparations for the 2022 World Cup, saying the Selecao's image is at a "low point" after a series of defeats bruised the national ego.
The lower house's sports committee voted Thursday to create a separate committee that will monitor Neymar and team as they prepare to head to Qatar in just under three months' time, seeking to redeem the glory of the five-time World Cup champions.
Brazil are entering the tournament as favorites, ranked number one in the world by FIFA after storming through the South American qualifiers undefeated in 17 matches.
But that has not eased the minds of the football-mad country's politicians.
"Brazil have not reached the World Cup semi-finals since winning our fifth title in 2002, with the exception of 2014, when we hosted the tournament and were eliminated in shameful fashion by Germany," Congressman Jose Rocha wrote in the proposal to create the committee.
That humiliating 7-1 loss on home turf and Brazil's 20-year title drought have "distanced Brazilian football from the fans," he said.
The national team's popularity has waned in recent years in the land of Pele, where 51 percent of people say the World Cup does not interest them, according to a recent poll from the Datafolha institute.
"We need to revitalize this sport, which besides playing an indisputable role in society is considered a national passion," Rocha said.
Critics questioned whether Congress had nothing better to do.
"Are these lawmakers at all worried about hunger or the other huge social problems facing the country?" federal prosecutor Janice Ascari asked rhetorically on Twitter.
Brazil, which won the World Cup in 1958, 1962, 1970, 1994 and 2002 -- more than any other team -- kick off their campaign for this year's edition on November 24 against Serbia.