Brazil defender Alves asks again to be freed from jail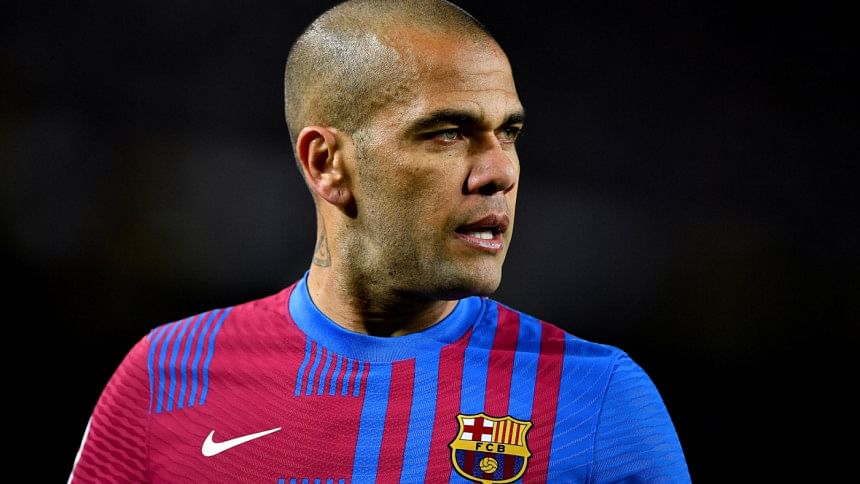 Brazil defender Dani Alves asked a Spanish court on Thursday to be freed on bail while he waits to be tried for rape.
The 39-year-old was detained in January in Barcelona after being accused of raping a young woman in the bathroom of a nightclub in the Spanish city in late December.
The former Barcelona and Paris Saint-German star has been held in custody without bail because the court investigating him felt there was a risk Alves would try to flee
The player's lawyers on Thursday asked the court for his provisional release, arguing he "can and wants to defend himself and will not avoid the trial," they said in a statement.
This is the second time his legal team have pushed for his release after their first request was turned down back in February.
This latest move comes after Alves, one of football's most successful players, appeared before a Barcelona court on Monday at his own request.
In a brief statement to the judge he admitted the pair had sexual relations but said it was consensual, judicial sources said.
Alves, who initially denied knowing the woman, changed his story several times, later saying they had consensual relations, sources close to the case said.
At the time of the incident, Alves was on holiday in Barcelona after playing for Brazil at the World Cup in Qatar.
After his arrest, Alves was sacked by his Mexican club Pumas UNAM.
In a highly successful career, Alves made 408 appearances for Barcelona, 391 of which were during his first spell with the club between 2008-2016.
During that initial period, he won six La Liga titles, three Champions League crowns and four Copa del Rey trophies.
At the last year's World Cup, he became the oldest player to represent Brazil at football's showpiece tournament.