Booters eye improvement and victory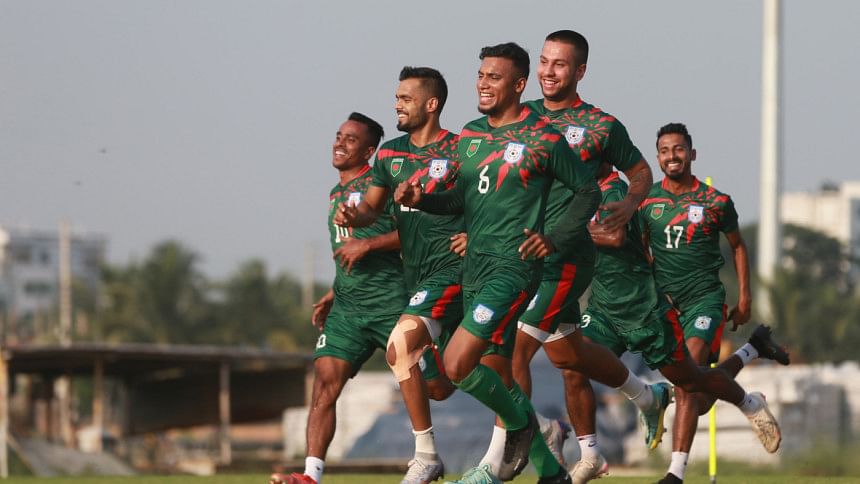 Bangladesh will look to improve and get a victory against Afghanistan in the second FIFA friendly match at the Bashundhara Kings Arena today, with the match kicking off 5:00pm.
The two sides are playing the FIFA friendly matches as preparation for October's pre-qualifiers of the World Cup and Asian Cup, and both teams are focused on fine-tuning their squads and finalising strategies.
The first match ended in a 1-1 draw with both sides creating a few of chances but none of them could take those home. Both sides were seemingly satisfied with sharing the spoils of a draw, but both coached want to end the two-match series on high note by winning the second match.
"We are in the process to prepare and improve as much as we can to play against Maldives and we need to do it which is a must. Obviously, we will be focusing on the improvement and hopefully winning the match too," Bangladesh coach Javier Cabrera told reporters.