'Barca are Champions League favourties, not Juve'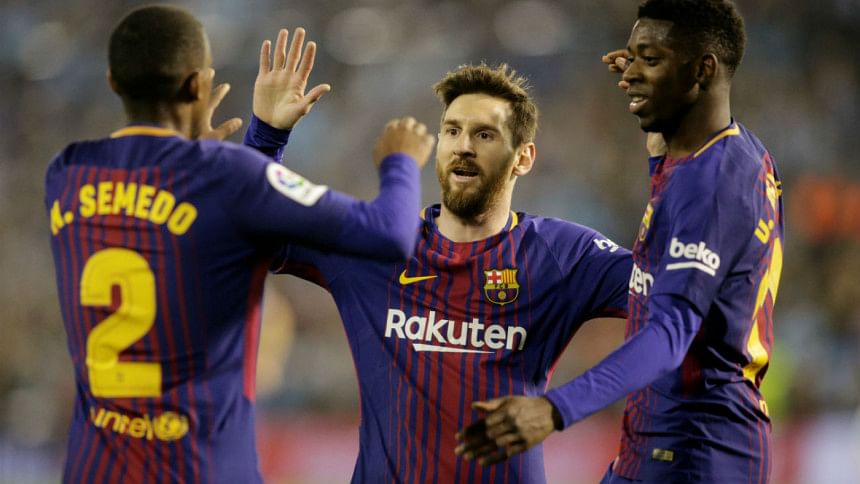 Juventus acquired Cristiano Ronaldo last summer and the team has the stability and the desire to win the Champions League this season but their coach Massimiliano Allegri feels that Barca and not Juventus are the Champions League favourties this season.
"I am fortunate to train Juventus, one of the most important clubs in Europe, which may have the ambition to win the Champions League, this year Barcelona is the first favorite, we are among the first four," said Allegri at the press conference prior to Saturday's league match against Cagliari.
Juventus have pushed hard for the Champions League in the past few seasons. Lionel Messi's Barca thwarted them in the 2014/15 final while for the last two seasons, Juve were ousted by Cristiano-led Real Madrid. With Cristiano Ronaldo, the Italians will be wanting to win the title that has eluded them for more than 20 years. Even with the Portuguese in their ranks -- who is the top-scorer in the Champions League for the past six seasons, Allegri said that winning the tournament was not an obsession.
"We are working to achieve the goal that we could not achieve in the last few years, the Champions League, but it is not an obsession," he said.
Barca have shown good form in this Champions League and even without Messi, who is recuperating from an arm injury, they overcame Inter Milan at the Camp Nou. Knowing Barca's strengths, the top teams are wary of another Messi uprising. Even former Juve goalkeeper Gianluigi Buffon was of the opinion that the Catalans have the edge in the elite competition courtesy of having the best player in the world.
"You have to say that Barcelona are the favourites because they have the best player in the world. Then, Juventus, who signed the one who is considered the best, "said the Italian.