BAF allows Suman to attend national training camp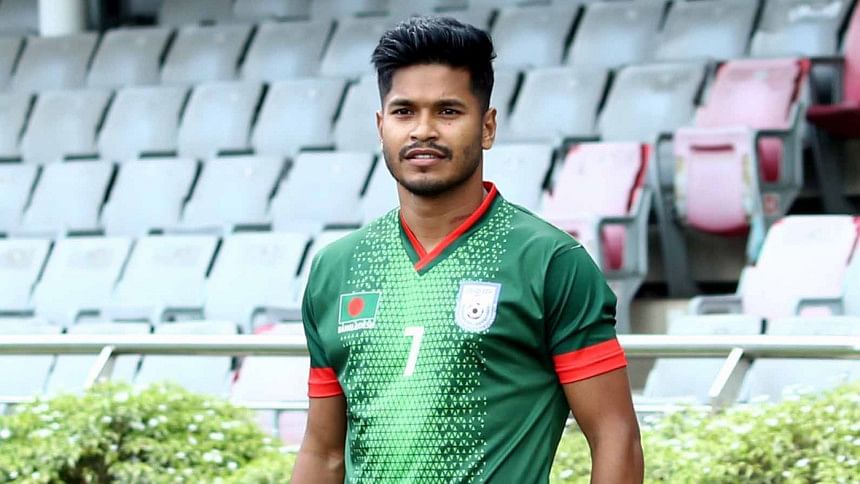 The Bangladesh Air Force (BAF) allowed Suman Reza to take part in the Bangladesh national football team's preparation camp ahead of two FIFA friendly matches against Cambodia and Nepal on September 22 and 27, respectively.
The news came yesterday, a day after Suman tendered his resignation from the BAF job. 
"Bangladesh Air Force's football player Suman Reza has been given clearance to take part in the Bangladesh football team's training, arranged for two FIFA friendly matches," the Air Force mentioned in a letter to the BFF on Tuesday.
Earlier, the BFF had requested the BAF to release Suman for the training camp but the BAF could not do so, citing "the official requirement" as the BAF football team is scheduled to take part in inter-service football tournament from Sept 22-25. 
On August 28, the BFF again requested the BAF in letter to defer the inter-service tournament or release Suman for the training camp.
On the same day, Suman joined the training camp after tendering his resignation letter and practiced with the team for the last two days.