Australia coach wants to stop Messi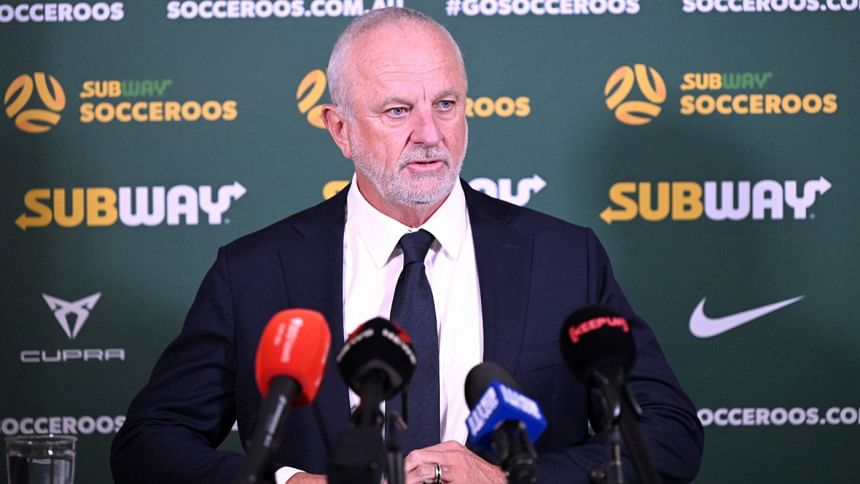 Australia said Wednesday they have maximum respect for Lionel Messi but will do everything they can to stop him when they meet Argentina in a Beijing friendly.
The two sides clash in the Chinese capital on Thursday in a re-run of their last-16 clash at the World Cup, where skipper Messi scored and terrorised the Socceroos in a 2-1 win.
Messi and Argentina went on to win the World Cup.
"Regarding Lionel Messi, how could you not respect someone who's done what he's done in football?" Australia coach Graham Arnold told reporters at the 68,000-capacity Workers' Stadium.
"Of course we respect him, but at the same time we're looking to stop him and make sure our focus is on our performance, make sure that we get out there and play right, and put in a great performance against the world champions."
The 35-year-old Messi said last week that he will join MLS side Inter Miami following the end of his two-year deal with Paris Saint-Germain.
Tickets for Thursday's game have sold out rapidly despite soaring prices, with Chinese fans desperate to see Messi in the flesh.
Arnold, who said Australia had "learned lessons" from their loss to Argentina in Qatar last winter, has taken a young squad to China after numerous players were ruled out with injury.
"We have a younger squad of players here, up-and-coming players who we're looking at over the next four years to (see if we) can qualify for the next World Cup," he said.