Afghanistan friendlies on Sep 4 and 7, three venues in consideration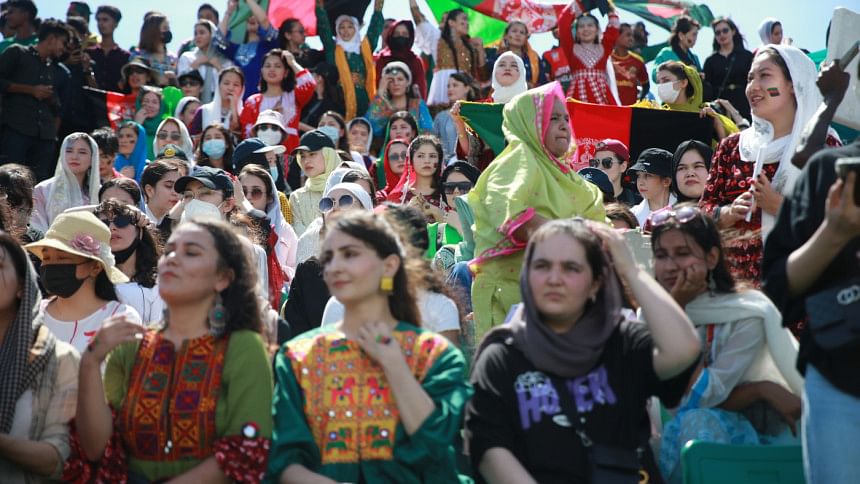 Bangladesh will host Afghanistan for two FIFA friendly matches in early September, confirmed Bangladesh Football Federation's vice-president Kazi Nabil Ahmed on Monday.
However, the venue of the matches are yet to be confirmed as the game's local governing body is considering three options – Dhaka, Chattogram alongside Sylhet, which was initially planned to host the matches.
"We will play two friendly matches on September 4 and 7, during the FIFA window. We will be able to let you know about the venue soon. These two matches are part of preparation for World Cup Qualifiers in October," Nabil said in a video message.
The reason for the indecision over the venue is because players have preferred Chattogram as a hosting venue instead of Sylhet while Bashundhara Kings Arena, which is likely to get AFC approval soon, has also emerged as an alternative.
"We are working with the three venues in mind. Players had previously asked about the Chattogram venue, so that is under consideration. Bashundhara Kings Arena, too, is under consideration as it is supposed to get AFC clearance by the end of this month," BFF's acting general secretary Imran Hossain Tushar told The Daily Star today.
Imran informed that head coach Javier Cabrera will arrive on August 9 and the decision regarding the venue might be taken after that. The camp for the players will get underway on August 20.
The Afghanistan team, meanwhile, will arrive on August 28 and hold a weeklong camp here before playing the two matches.