2021 SAFF Championship increasingly unlikely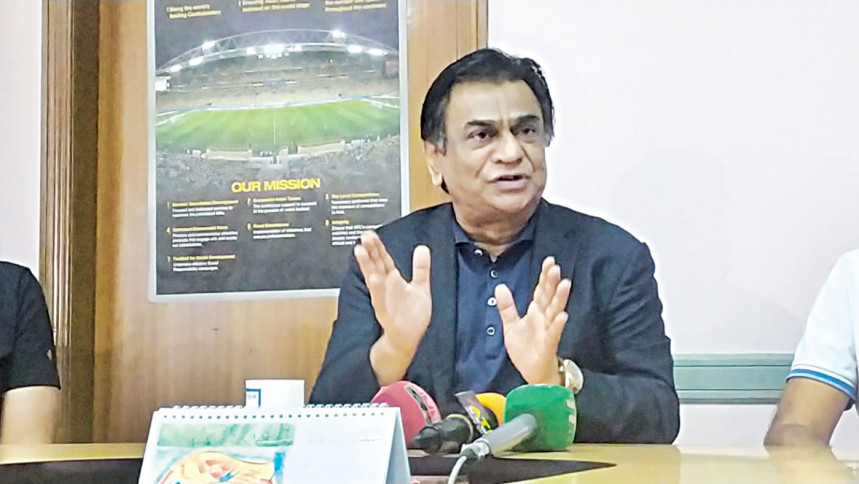 With fans still reeling from the excitement of Copa America and Euros, any enthusiasm regarding the SAFF Championship -- South Asia's biggest football carnival -- is likely to be vanish before a ball is kicked due to the Covid-19 pandemic.
The SAFF Championship, a biennial tournament featuring seven South Asian nations, was rescheduled to be held this year in September in Bangladesh after it had been delayed by a year due to the Covid-19 pandemic.
But uncertainty over the 13th edition of the championship is looming large as the Bangladesh Football Federation (BFF) is having trouble roping in sponsors and still awaiting assurances from concerned authorities amidst the 'second wave', which has seen record deaths and infections almost every day in Bangladesh.
Bhutan, one of the participating nations, already informed the SAFF secretariat on July 1 that they would not be allowed by their government to participate in the SAFF Championship beyond their territory, leaving five sides in the tournament as Pakistan are currently suspended from international matches by FIFA.
"No country can tell us anything confidently because of lockdown, pandemic, etc. For instance, Bhutan won't be able to come out of their territory while other participating teams have also been hesitant, telling us that they will let us know later as they need to talk to their governments about developing situations. It is indecisive. There are also financial matters. Those who promised to sponsor the championship have kept us waiting by asking us to wait and see. It is now a very uncertain situation because the situation is not as it was when they made promises," BFF and SAFF president Kazi Salahuddin told The Daily Star on Friday.
Asked whether there is any realistic chance to hold the championship, Salahuddin said: "I can't answer at the moment because no one tells me 'no'. Everyone tells me to wait and see how the situation goes. No one can give me guarantees and that is the problem."
Moving the championship to Sylhet from Dhaka, where the Bangabandhu National Stadium is undergoing renovation works, was discussed at a meeting between the SAFF general secretary and the general secretaries of the seven participating nations on July 1 and no one raised the objection to playing in Sylhet.
"The financial problem is not only the obstruction to hold the tournament. There are many other problems like travel restrictions, quarantine. If the government doesn't wave those things due to the ongoing pandemic, then it is really difficult to stage the SAFF Championship," Helal said.
The BFF president still wants to stay positive about holding the tournament -- which was last held in Dhaka in 2018 -- but sees no possibility of staging it this year if they cannot do so in the August-September slot.
"There is no possibility of holding the SAFF Championship this year if we can't hold it within August-September. We don't have a stadium in Dhaka, it is also problem. We need this month to take the final decision about the SAFF Championship," Salahuddin concluded.