New penalty system gets usual result as Germany win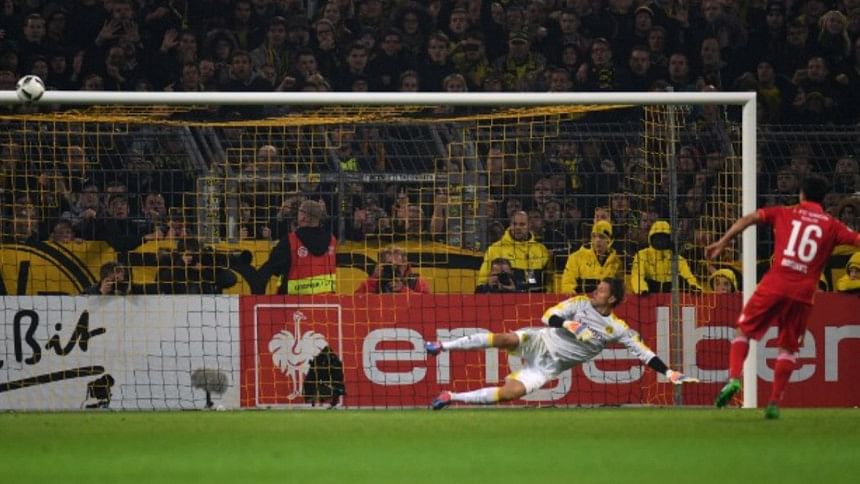 A new penalty shootout system based on the tennis tiebreak was used for the first time in a competitive game on Thursday but ended in the usual fashion, with Germany winning.
Known as ABBA, the system is designed to prevent the team which goes second from being put at a psychological disadvantage by having to play catch-up.
Instead of the teams taking their penalties in an alternating pattern, the version at the women's Euro under-17 semi-final used on Thursday replicated the serving pattern between tennis players in a tiebreak.
Unusually, Germany missed their first three penalties but still beat Norway 3-2 to reach the final of the tournament in the Czech Republic.
Germany took the first penalty, which was saved by Norway goalkeeper Karen Sneve.
Norway then took two penalties, missing the first and converting the second to lead 1-0. Germany took the next two and missed them both before Norway converted one to make it 2-0 and then missed one.
Germany then converted two and Norway missed another, leaving the teams at 2-2 after five attempts each.
Norway then took the next one as the shootout went into sudden death and missed before Germany converted to win 3-2.
Soccer's rule making body IFAB, which approved trials of the new system in March, says research proves the team taking the first penalty have a 60 percent chance of winning, giving them an unfair advantage.
The system is also being trialed at the men's under-17 tournament in Croatia which has not yet reached the knockout stage.