Nepal ties cancelled
Focus shifts to camp for Bhutan matches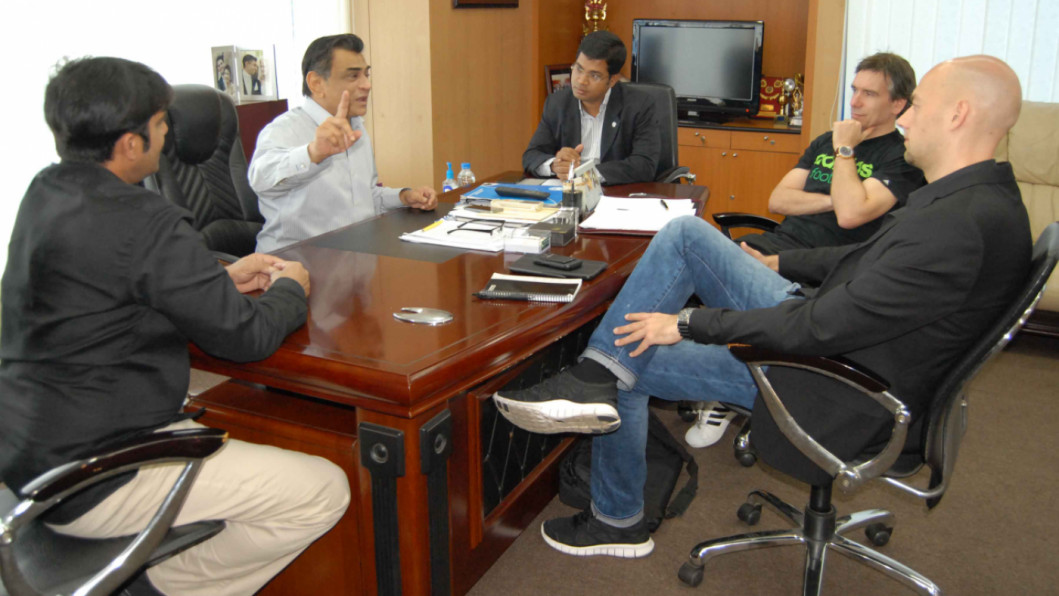 Citing a lack of fitness of the players, Bangladesh Football Federation (BFF) decided yesterday to cancel the proposed friendly matches between Bangladesh and Nepal.
The game's governing body made the u-turn after initially stating on Saturday that it had 'agreed in principle' with its Nepalese counterparts to host the two friendlies in Dhaka on July 15 and 17 after receiving the proposal during the Eid holidays.
However, BFF officials claim they will try to reschedule the matches to late August, just before the home fixture of the Asian Cup qualifying playoffs against Bhutan.
"The players were out of action for some time due to Eid holidays and hence the fitness level of the players will not be up to the mark," BFF president Kazi Salahuddin told reporters yesterday as he explained the reason behind cancelling friendlies.
"It would be really tough for the players to play their natural game with only three days of preparation. So we thought it would more effective if we play the matches a few days before the Bhutan matches," added Salahuddin.
The All Nepal Football Association (ANFA) was informed of the news yesterday afternoon.
"According to the letter received from Bangladesh Football Federation today, the federation suggested that they are not able to host the game in given time and have proposed a friendly for late August instead," as the ANFA was quoted saying by the Himalayan Times.
Nepal had already announced a 21-member squad for the two matches and the players were already in preparations.
Meanwhile, the BFF also released a 32-member preliminary squad yesterday for the matches against Bhutan, which will be held on September 6 and October 10.
The 32-man squad features two new faces -- Arambagh's attacking duo of Zafar Iqbal and Mohammad Abdullah.
Veteran Abahani midfielder Pranotosh Kumar and Muktijoddha Sangshad forward Towhidul Alam Towhid made comebacks after a long gap.
Winger Zahid Hossain, who was released during the Bangabandhu Gold Cup earlier this year for disciplinary issues, was also included in the preliminary list while midfielder Hemanta Vincent Biswas and Brothers Union midfielder Kawsar Ahmed Rabby returned to the squad after recovering from injuries.
Belgian coach Tom Saintfiet will arrive tomorrow and work with these 32 players for five days before the players return to their respective clubs for the Bangladesh Premier League, scheduled to kick off on July 24.
SQUAD:
GOALKEEPERS: Rana, Liton, Himel, Sohel
DEFENDERS: Rayhan, Nasiruddin, Topu, Yeamin, Mamun, Shakil, Ariful, Rezaul, Waly
MIDFIELDERS: Mamunul, Jamal, Pranotosh, Zafar, Sohel, Raju, Shahed Sr, Shahed Jr, Johnny, Emon, Hemanta, RABBI, Zahid, Abdullah
FORWARDS: Towhid, Jewel, Rubel, Jibon, Turzo