Mourinho hails Zlatan the 'superman'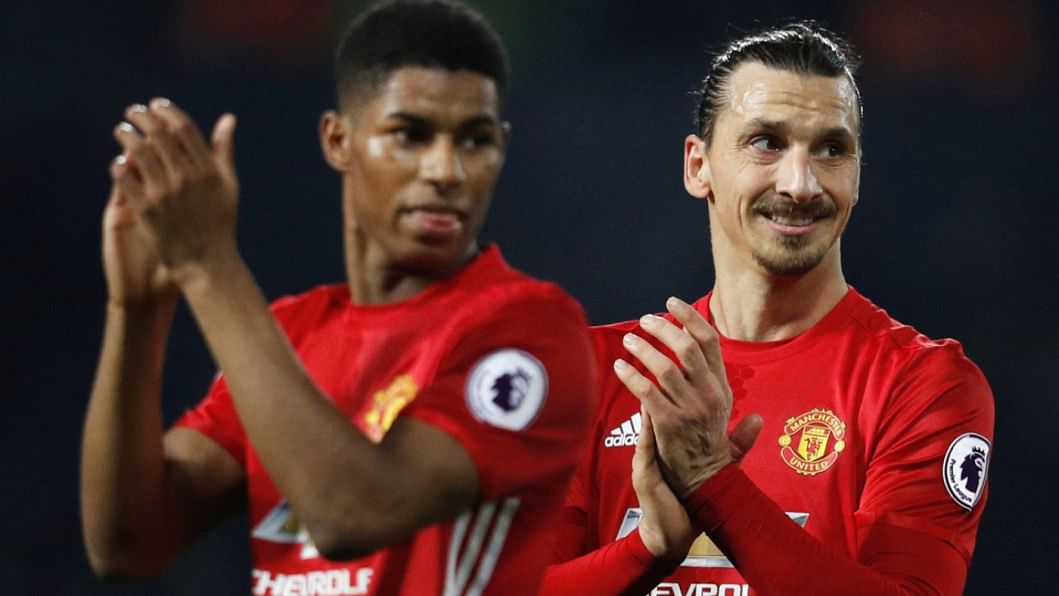 Jose Mourinho's admiration for Manchester United's summer recruit Zlatan Ibrahimovic soared to new heights on Saturday as he cooed about the Swede's 'superman' mentality following his latest match-winning tour de force at West Bromwich Albion.
In the week, Mourinho had described Ibrahimovic as "undroppable" and he was delighted to be given another shining illustration of just why as the 35-year-old scored both goals in the 2-0 Premier League win at the Hawthorns.
Ibrahimovic had told BT Sport before the match that he felt as sprightly as a 20-year-old and within five minutes of taking the pitch he appeared as good as his word, heading United into the lead with his ninth goal in his last nine games.
In the second half, to calm fans' jitters that United could let another fragile lead slip, he wriggled his way between two defenders and struck a deflected shot into the corner for his 16th goal of the season, 11 more than any of his team mates.
Having taken his league total to 11 goals, he now has a strike rate in his first 16 matches for the club that has been bettered for United in the Premier League era only by Ruud van Nistelrooy, who netted 12 in his first flush.
Mourinho has been in awe of Ibrahimovic's commitment all season but, especially with his other marksmen seeming so profligate, he is happy that the Swede is reaping the rewards that reflect the quality of his performances.
"I'm so pleased for him," he told BBC Sport. "He's the kind of player who doesn't need to prove anything to anyone but when he decides to come to England in the last period of his career, to the most difficult championship, I think he proved he's a superman in his mentality.
"What he's doing is fantastic. At the age of 35; I think it's a dream for every striker of 25 to arrive in the Premier League and impress as he is doing.
"I need to give him a rest and now we have a week."
Albion manager Tony Pulis was not in the mood to join in the praise of Ibrahimovic as he was still fuming about the Swede crunching into Craig Dawson off the ball. He received a yellow card but it could have been worse.
"Ask the 28,000 fans what they thought of it," Pulis growled.