Messi's son Thiago joins Barca baby team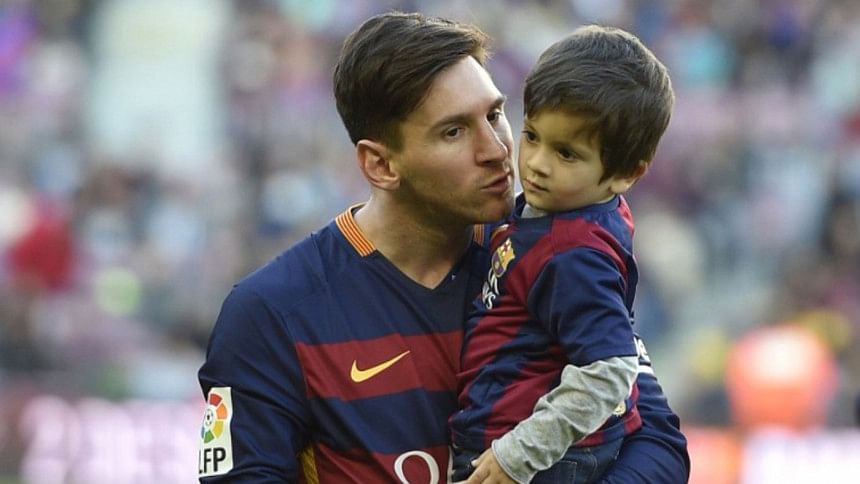 Lionel Messi recently revealed his son Thiago wasn't all that keen on following on his father's footsteps.
It's just as well, really, as he's unlikely to ever reach the heights the four-time Ballon d'Or winner has. But they've decided to give it a go anyway.
According to reports in Spain, Messi junior will be one of the first to take part in Barcelona's pilot programme aimed towards the 3-5 year age bracket.
Perhaps the Catalan club aim to introduce the youngsters into the game under the FCBEscola setup, before progressing them through the prestigious La Masia and ultimately into the first team mix?
Big boots to fill for young Thiago...