Messi flew by the same plane two weeks ago!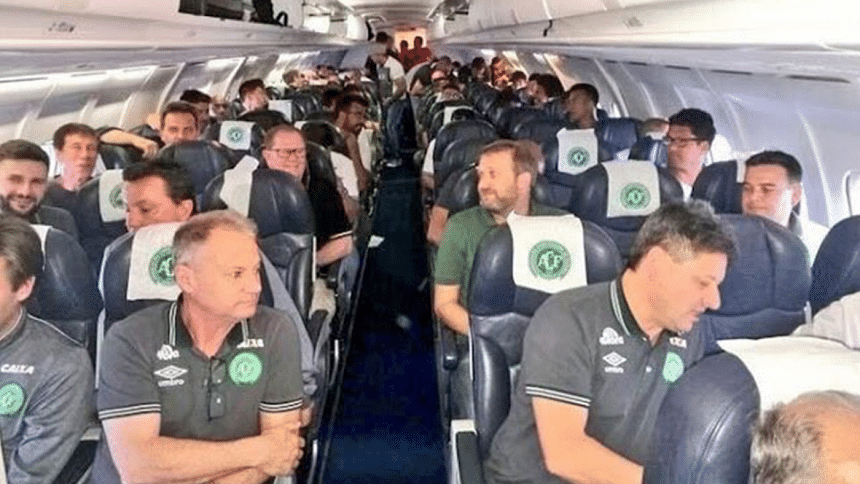 A charter plane carrying a Brazilian football team which crashed in the mountains in Colombia late Monday killing 76 people so far flew Lionel Messi and his Argentina national teammates two weeks ago, according to media reports.
The LAMIA airlines charter declared an emergency at around 10 pm local time" 0300 GMT Tuesday, reporting it had suffered "electrical failures," and crashed a short time later near the city of Medellin, officials said.
The plane was carrying members of Chapecoense Real, a Brazilian football club which was to have played in the Copa Sudamericana finals on Wednesday against Atletico Nacional of Colombia.
Now media reports have surfaced that Messi and the Argentina national side were on the exact same Lamia BAE-146 when they travelled to Brazil for their World Cup qualifier.
The Barcelona superstar took a selfie on board with members of the crew, alongside club and international teammate, Javier Mascherano.