Mario set for Inter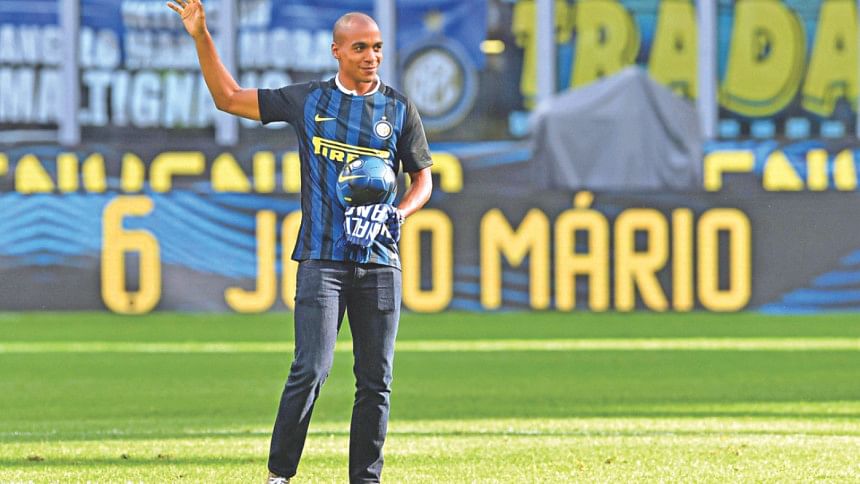 Inter Milan are set to complete the signing of Euro 2016 winner Joao Mario from Sporting Lisbon after presenting the midfielder to fans at the San Siro on Sunday.
Reports claimed Joao Mario, 23, will join Frank De Boer's side for 40m euros plus 5m in bonuses to Sporting.
"It's great to be at Inter, I want to thank the fans who have given me such a fantastic welcome," Mario told Sky Sports in an interview pitchside minutes before kick-off.
"But I also want to thank Inter, one of the biggest clubs in the world. I want to show that I'm worth every penny of what they paid for me. Our ambition, our dream, is to play the Champions League."