Marcelo unaware of Ronaldo-Ramos rift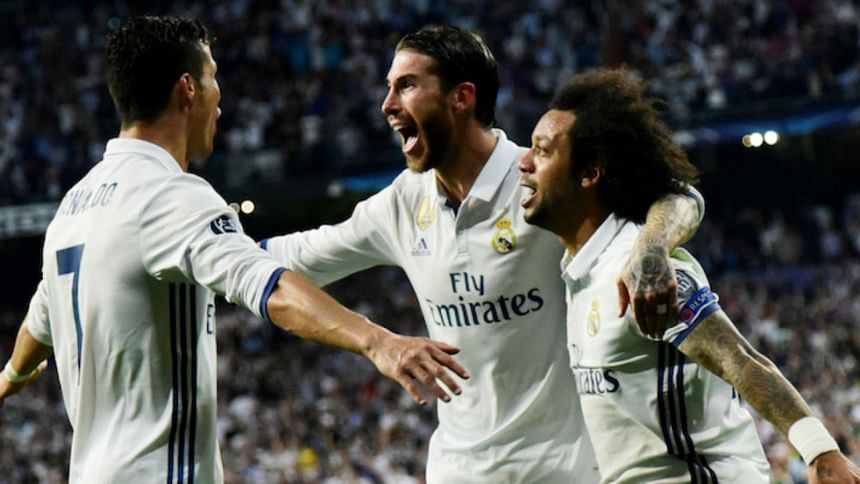 Real Madrid's Brazilian full-back Marcelo says that he is unaware of any rift between captain Sergio Ramos and forward Cristiano Ronaldo.
Cristiano Ronaldo is reportedly unhappy with Real Madrid and even said that Real have a weaker squad this season following the departures of Alvaro Morata, James Rodriguez and Pepe.
Ramos termed the opinion as 'opportunistic' and when asked to comment on Cristiano's Real Madrid future, he replied: "Cristiano is leaving? Ask him, I don't know about these things."
Marcelo has said something along the same lines: "I don't know anything about whether or not Cristiano is unhappy."
He suggested that he just wants to carry on playing football.
"I don't know if there has been something with Ramos either.
"I just want to play football, I don't know if they've been fighting."
Speaking of Real Madrid's 10-point deficit to Barcelona, Marcelo said: "I've been in worse positions at Real Madrid and we've turned them around. We don't have to think about the 10-point deficit, just focus on our own job because we're on the right track.
(source: goal.com)