Malaysia elated at Subri's win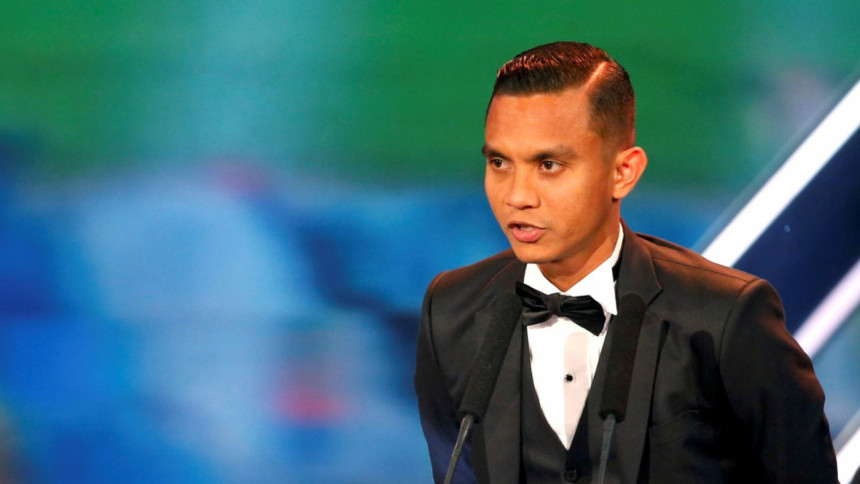 Malaysian football fans were elated Tuesday to wake up to the news that their countryman had won FIFA's goal of the year award for his extraordinary swerving free-kick.
Midfielder Mohamad Faiz Subri's cracker for Penang state in the Malaysian Super League in February, reminiscent of the swerving thunderbolt by Brazil's Roberto Carlos against France in 1997, received almost 60 percent of the global vote on the FIFA website.
Dressed in a tuxedo, the footballer thanked his coach, team and his family as he accepted the accolade at the star-studded FIFA awards ceremony in Zurich on Monday night, the first Asian to win the famous Puskas Award.
"Honestly, it never crossed my mind that I would arrive at this level and be able to stand tall among world class footballers in this amazing place," he said.
There was a light-hearted moment when the player fumbled with his phone on stage as he searching for his speech.
Co-host Hollywood star Eva Longoria playfully quipped: "He's checking his text" to laughter from the crowd.
On Instagram, Faiz posted a picture of himself together with Manchester United legend Alex Ferguson and tweeted another with Real Madrid star Cristiano Ronaldo.