Malaysia delights in Mohd Faiz's goal of the year award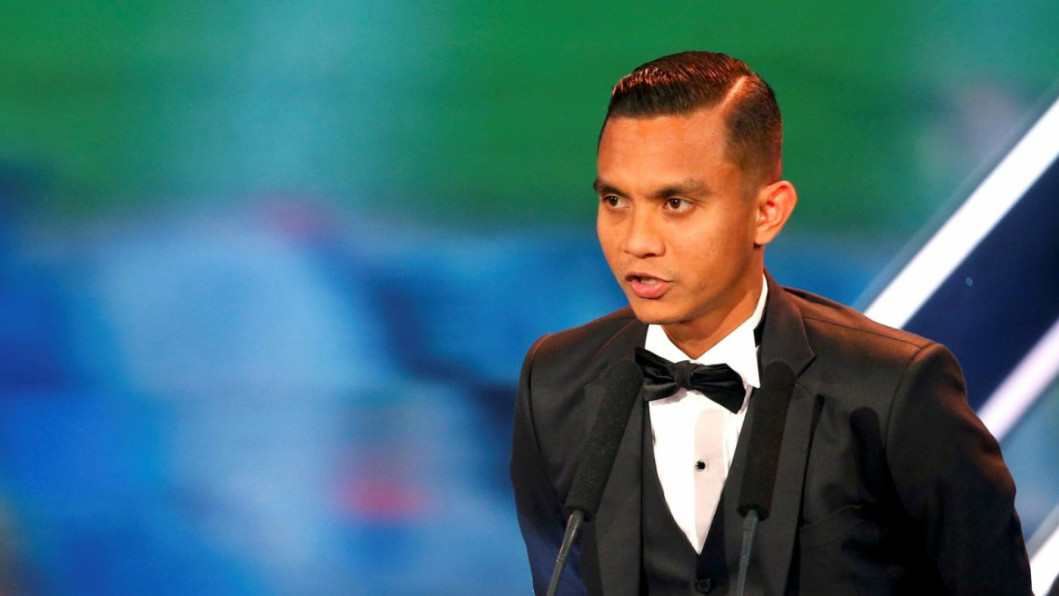 Malaysian soccer fans heaped praise on Mohd Faiz Subri on Tuesday after the Penang FA player received the Puskas Award for the best goal of 2016 at a FIFA ceremony in Zurich.
Mohd Faiz's long-range, swerving free kick was overwhelmingly voted goal of the year and will restore some pride in Malaysian football, which has suffered a decline over the past four decades.
Mohd Faiz, the first Asian to win the annual award since it was first handed out in 2009, was a virtual unknown before his Feb. 16 wonder goal and he joins an elite club that includes Cristiano Ronaldo, Zlatan Ibrahimovic and Neymar.
Social media was flooded with congratulatory messages for the Malaysian Super League player, including from Prime Minister Najib Razak and other national leaders.
"Your achievement in the #FIFAPuskasAward 2016 will inspire all Malaysian footballers and also makes the country proud!" the prime minister said in a Twitter post.
Laurence Loh, deputy president of the Penang Football Association, said the award-winning goal was no fluke as the forward has scored similar goals playing in the lower divisions.
"That means he must have trained very hard," Loh said, adding that Mohd Faiz was inspired by Ronaldo to hone his free kick skills.
The trophy, which was given out late on Monday in Switzerland, will give new hope to Malaysian fans, long frustrated by their country's decline in the sport.
The national team are ranked 161st out of 209 countries, a far cry from their time as a regional powerhouse and Olympic contender in the 1970s.
Malaysia qualified for the 1972 Munich Games where they beat the United States 3-0 but lost by the same score to West Germany and 6-0 to Morocco.
The match that defined the "Golden Era" was their 2-1 victory over South Korea which earned them a spot at the 1980 Moscow Olympics. However, Malaysia eventually boycotted the Olympics over Russia's 1979 invasion of Afghanistan.
That was the last time Malaysia qualified for the Olympics.
Away from the pitch, local football is still reeling from a nationwide match-fixing scandal in the mid-1990s.