Klopp rules out La Liga move for Coutinho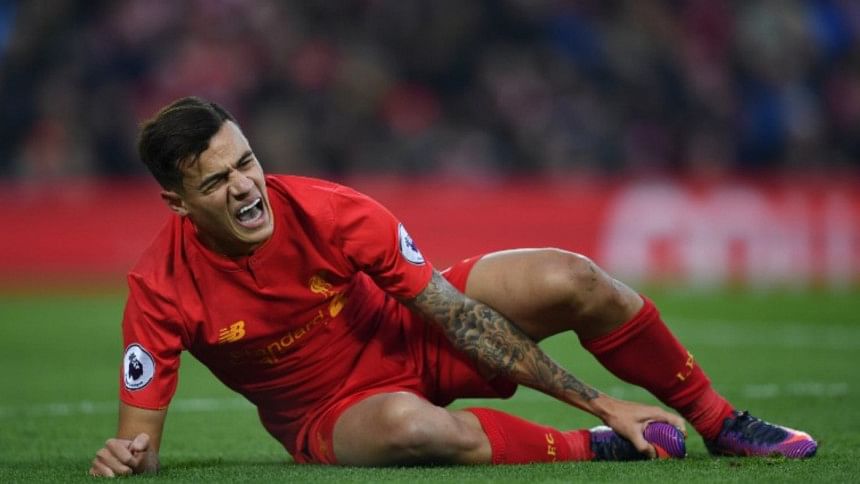 Liverpool manager Juergen Klopp has dismissed all the transfer talks linking Philippe Coutinho to top La Liga clubs, indicating the club has no plans to sell the midfielder.
The British media have linked Coutinho to both Real Madrid and Barcelona before an ankle ligament injury sidelined the Brazilian for seven weeks.
"It would be nice if big clubs thought like this and forgot about a player completely because he's been injured for five or six weeks. But big clubs don't think this way unfortunately," Klopp told the reporters ahead of Liverpool's League Cup visit to Southampton on Wednesday.
"But we never had any ideas or any plans or any talks about this because he is our player and there are no other ideas. And nothing has changed."
The 24-year-old, who joined the Merseyside club in 2013, has scored six goals and racked up five assists in 14 appearances this season.
Klopp is confident that Coutinho could play a role during the midweek clash at St Mary's but is not sure if the Brazil international could then recover to feature in the Premier League against Manchester United on Sunday.
"In this moment I would say it makes sense for him to be involved against Southampton, in the squad, and we will see what happens there -- whether we have to use him or not or whatever.
"If not, we have another three days to prepare him for United," the German manager added.
Liverpool are currently sitting second in the league with 44 points after 20 games, five behind leaders Chelsea.