Messi out to break Chelsea duck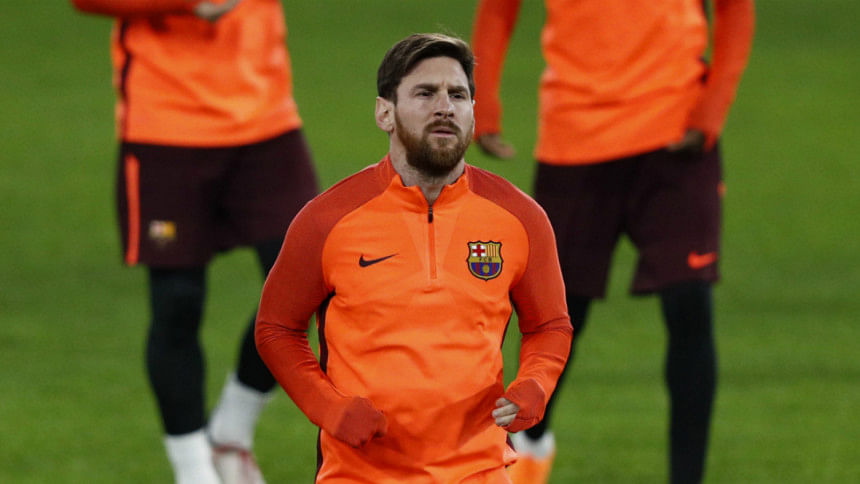 ​Lionel Messi is set to walk into his ninth meeting with Chelsea, looking to score his first goal against the English Club.
Among the teams that the diumunitive Argentine has faced, Chelsea has been the hardest to break down and Barca have won only once in their last eight meetings against Chelsea. In 655 minutes of football, Messi is yet to score against the London club.
Messi's balance stands at one win, five draws and two losses against Chelsea. Petr Cech was in goal for six of those games -- the Czech goalkeeper did not concede in 495 minutes of UEFA Champions League football against Messi, though the forward hit the woodwork three times.
Hilario was the goalkeeper for the other two. The only win came back in 2006 when Messi mesmerized the Stamford Bridge in a group stage match. Six years later he had the golden chance to open his Chelsea account – with Champions League final beckoning for Barca, however Messi's penalty hit the cross-bar and Barca could only manage a draw which saw Chelsea progress at the Catalan team's expense.
While Messi did break his duck against Peter Cech after the Czech goalkeeper moved to Arsenal, but this time around he will find another impressive Chelsea goalie in front of him in the form of Thibaut Courtois. Last time Messi scored against now Chelsea goalkeeper Courtois was back in 2012, in a match against Atletico Madrid.
Since then, Messi has failed to beat him again, in league games, Champions League games, Super Cup games and even in an international fixture as well.
With all the challenges facing the Argentine, it is make or break time in the Champions League again. Messi's current Champions League goal tally stand at 97 goals and Barca will be hoping that their star player marks the occasion over the two legs as the Catalans look to progress to the quarterfinal stage of the Champions League for the 11th consecutive time.