Lefkaritis to leave UEFA executive committee after 21 years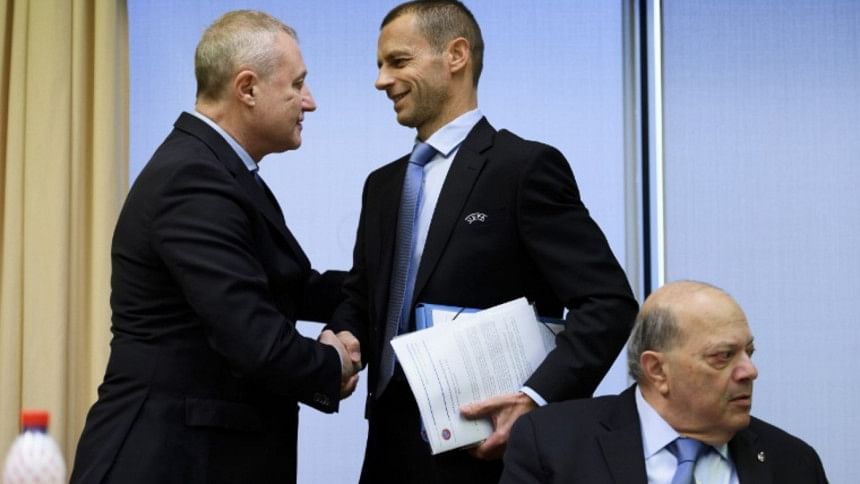 Veteran soccer official Marios Lefkaritis will end his 21-year stint on UEFA's executive committee in April after European soccer's governing body said the Cypriot had withdrawn as a candidate for re-election.
The 70-year-old, who will also leave the decision-making council of global soccer body FIFA in May, joined UEFA's executive committee in 1996.
UEFA said Lefkaritis "informed all 55 national associations of his decision in a letter sent on Thursday".
Lefkaritis had previously decided not to stand for re-election on the FIFA Council, previously known as the executive committee, where he has been a member since 2002.
Lefkaritis was previously on the board of Cypriot club Apollon Limassol from 1972 to 1977 and was president of the Cyprus FA for a decade from 1991.
He is the latest of the so-called old guard of officials to leave FIFA and UEFA and the announcement came on the same day that Issa Hayatou was ousted as president of the African soccer body CAF after 29 years at the helm.
Hayatou was beaten by Madagascar FA president Ahmad in his bid for re-election and will also lose his place on the FIFA Council, where he has been a member since 1990, to his opponent.
UEFA said there were now 12 candidates for eight available positions on its executive committee with the vote to take place at its Congress in Helsinki in April.