Klopp unable to explain Liverpool lethargy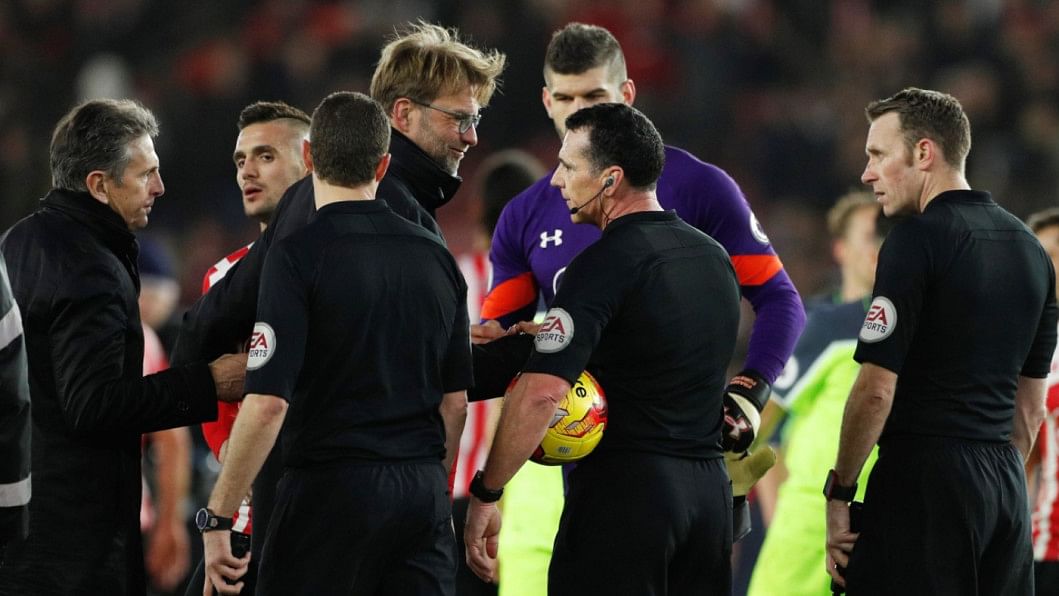 Liverpool manager Juergen Klopp admitted he was at a loss to explain his side's lacklustre performance during a 1-0 defeat to Southampton in the first leg of the League Cup semi-final on Wednesday.
Southampton, who created the majority of clear-cut chances, will take a slender advantage to Anfield courtesy of Nathan Redmond's 20th-minute strike but the outcome could have been a lot worse for Liverpool at St Mary's.
"I've tried (to explain the performance) in three or four interviews but I cannot," the Liverpool manager told reporters.
"I'm actually not used to a reaction like this from my boys but they have to accept that tonight was not good. We did not have a lot of chances... if we had some (at all)."
Goalkeeper Loris Karius, who had not played against Premier League opposition since a 2-2 draw against West Ham last month, made some crucial saves that kept the Merseyside club in the tie ahead of the return leg at Anfield on Jan. 25.
"You have two disappointed managers after the game," Klopp added. "One, because he lost and the performance wasn't good, and the other because he only won 1-0 and has to go to Anfield afterwards."
Saints manager Claude Puel agreed with his German counterpart, indicating his side needed to be more clinical in front of goal.
"It a great performance against this team but we are a little disappointed with the result considering the chances we had," he told Sky Sports.
"In the end, we were unlucky and unhappy with the result because we know away at Liverpool will be very difficult, but it was a good performance from my team."
Southampton, currently 10th in the league, visit Burnley on Saturday, while second-placed Liverpool face rivals Manchester United at Old Trafford on Sunday.