'I would open the door for him to come back'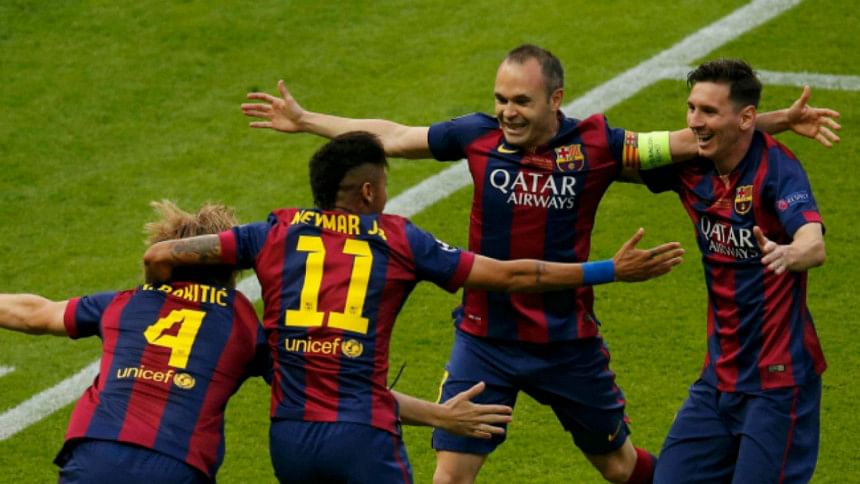 Barcelona coach Ernesto Valverde had already dubbed Neymar's Barca return as just a mere fantasy but midfielder Ivan Rakitic says that the door is always open for Neymar to return to Barcelona.
Spanish newspaper Mundo Deportivo had reported that Neymar had contacted his former employers over his return to the Camp Nou. He was reportedly disappointed with the level of the opposition in the French League and admitted that he was wrong to leave Barca and Lionel Messi's shadow.
It seems almost too convenient that Neymar would like to return after PSG failed to show up and be counted against European giants Real Madrid in the round of 16.
Whatever the case maybe, Rakitic admitted that he would open the door himself if the Brazilian wanted to return.
"Neymar's not said anything to me, but if it was up to me I would open the door for him to come back right now," Rakitic said.
Neymar is a high profile player who is capable of turning a match with his skills and Rakitic believes that any club would want a player of Neymar's caliber.
"Not just because of the relationship I have with him, but because of the type of player he is. I would always put Neymar in my team."
This week another Spanish paper Diario AS claimed that Real Madrid had contacted Neymar's father and are willing to meet PSG's asking price of 400 million euros.
The player himself is in Brazil, recovering from a surgery on his fractured metatarsal which saw him miss the second leg against Real Madrid in the Champions League.