'I'm not going to sleep tonight', Pique pokes at Zidane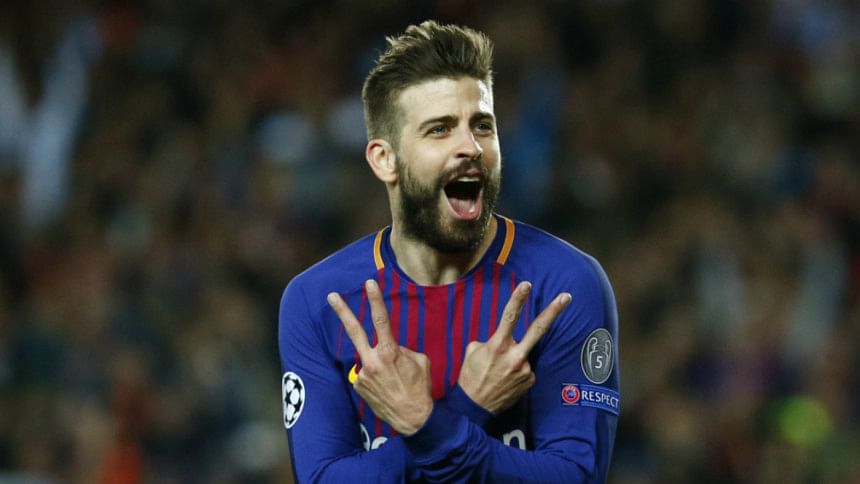 Real Madrid coach Zinedine Zidane had remarked yesterday that his team would not be giving the guard of honour to Barca -- better known in Spain as pasillo, if the Catalans are crowned champions before the next clasico.
Zidane said that Barca broke the tradition of guard of honour because they did not give one after Real Madrid's Club World Cup win. "Soon I'm going to be asked about this and my answer is very clear. It's my decision and it's final. I don't understand the concept of the guard of honour and so we aren't going to do it. Barca broke with the tradition," Zidane said in a news conference.
Gerard Pique was asked about Zidane's decision and the Barca defender replied sarcastically, suggesting that he was not going to sleep tonight.
"I'm not going to sleep tonight," he replied with a smile when asked about the issue by Movistar Partidazo .
"The all-time unbeaten record is the result of getting things right all season," said Pique.
"We had a great first half and then eased off in the second. The important thing is that we are still comfortably poised at the top of the table."
Real Madrid will play Barca on May 7 and for Pique, Zidane's remark was not important to lose sleep over.