I'm not ashamed of playing for Messi: Neymar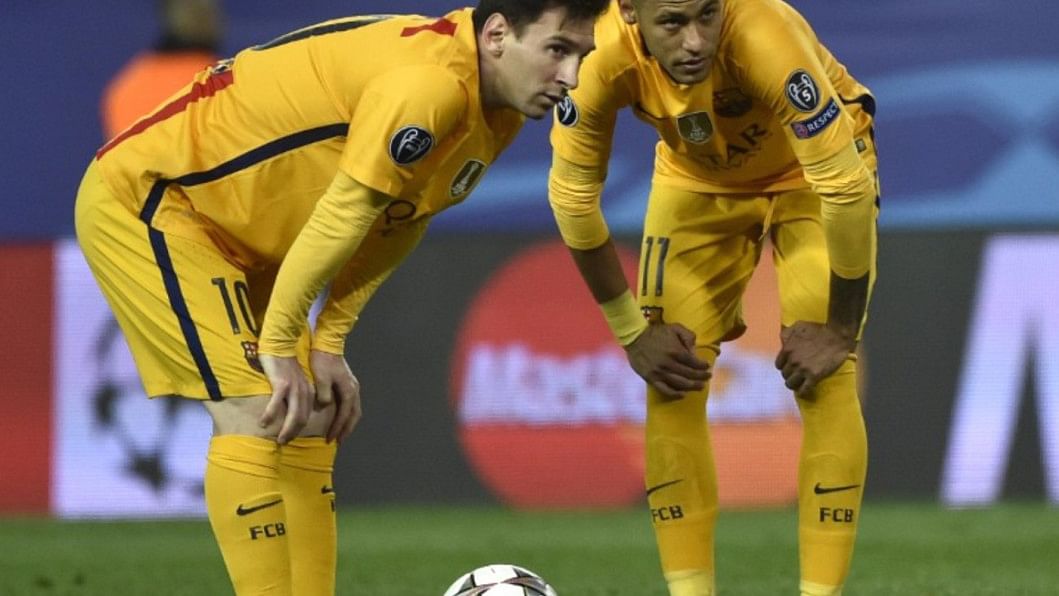 Brazil striker Neymar highlighted the importance of Lionel Messi at Barcelona while hinting that he wants compatriot Gabriel Jesus to join the Catalan giants.
Neymar, 24, who will lead Brazil's quest for Olympic on home soil in Rio next month refused to buy into talks of his importance towards the Selecao, and cited Barca's reliance on Messi as an example.
"I've never liked talking about myself, but I'll give Barcelona's example," he told a news conference at Granja Comary. "We have great players but will we deny we are dependent on Messi? Of course we depend [on Messi].
"I'm not ashamed of playing for him or for the fact that he is the man.
"Messi is the best in the world, I want to depend on him."
The golden boy of Brazilian football knows that the nation will expect nothing less than the gold medal in the men's football competition, a tournament that the Selecao have never won before.
While he is confident of his team's chances, he has stepped in to reassure the fans that his young teammates know how crucial it is to try and claim the elusive title.
"Winning is a very good thing. The pressure is part of the football, I'm here for that. It's part of the game this pressure when I'm on the field.
"They [the other players] are young, but we know our responsibility of playing for Brazil in our home country, in the Olympics.
"I'm not concerned with that. Fear takes away the will to win. I'm not afraid of losing. If we lose, may it happen with pride."
Neymar also went on to give his thoughts on Palmeiras' 19-year-old wonder kid Gabriel Jesus, who will line up alongside him for Brazil at the Olympics, with speculation that the latter is close to a move to Europe with Manchester City and Barcelona both keen on his signature.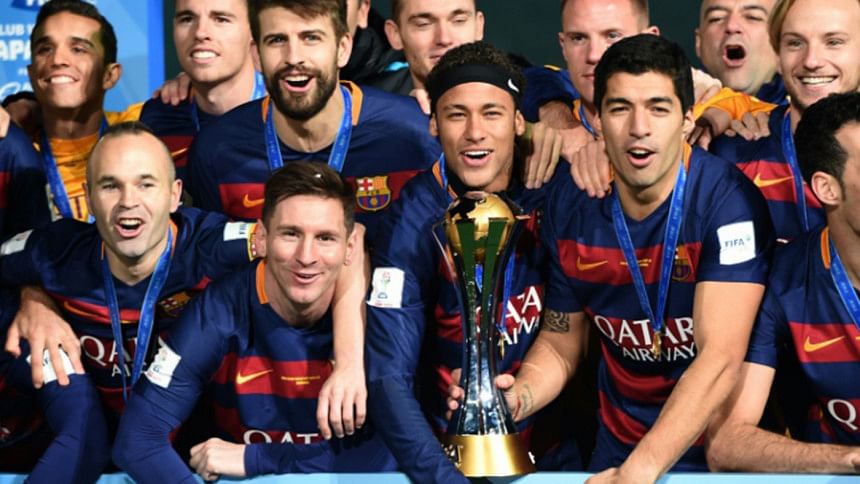 "I spoke with Gabriel Jesus. Not only with him, but also told other players how it feels to play for Barcelona and to live in the city," Neymar added.
"He is a great player. We know lots of clubs want him. He needs to know the right moment to leave, we want the good players by our side.
"If he comes to Barcelona he will be very happy. Maybe we're the biggest club in the world. The city and the day-to-day are wonderful."
Brazil will kick off their Olympic campaign against South Africa next Thursday.