Guardiola aims to prove himself in England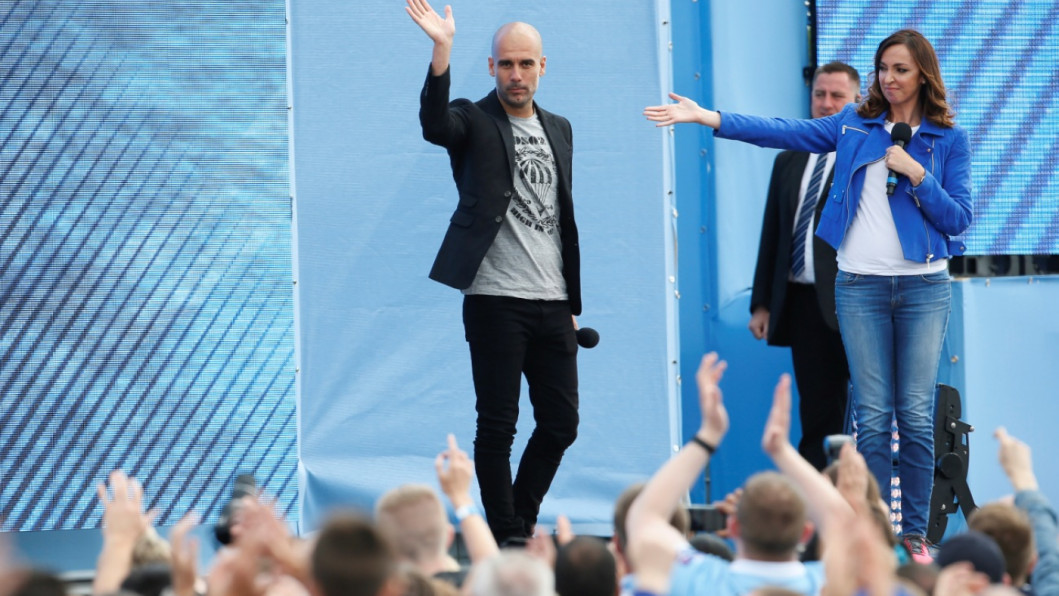 New Manchester City manager Pep Guardiola has no intention of ditching the methods that brought him success in Spain and Germany and wants to prove it is possible to win in the Premier League by playing attractive football.
Guardiola won two Champions League trophies, three La Liga titles and two King's Cup crowns as Barcelona coach before two domestic doubles followed at Bayern Munich.
He took over at City from Manuel Pellegrini, who guided the club to one Premier League title and two (Capital One) League Cups in his three years in charge.
"I have no preconceptions at all about coming to England or the football in the Premier League. I want to learn as much as possible," he said in an interview on CityTV on Sunday.
"I have an idea of how we will play, but when I arrived in Germany with Bayern Munich, I had some ideas of how the team would play but changed them as I went along.
"I know how hard the Premier League is and some people have said that I will find it hard to play the football I like to play in England, so I said to myself, 'Why not?' That's why I'm here - because I want to try,'" he added.
Guardiola will take his first training session on Monday as he prepares for his City debut against Bayern on July 20 at the Allianz Arena before taking his new squad to Asia for their pre-season tour and he was fully aware of the task ahead of him.
"We have to find a way to win and if we win one game, the next week we will say, 'OK, let's try and do the same things this week' – and if we win again, we'll say, 'let's do the things that won us those two games' and so on," he said.
"I've been told it will be hard to do that in the Premier League but we did it at Barcelona and Bayern Munich and people may say, 'Yes, that's because it was Barcelona and Bayern – it won't be possible to do that in England' and I just say OK, let's try."
Guardiola was earlier presented to about 7,000 City fans at the Etihad Stadium where he conducted a question and answer session and was asked if he would sign Lionel Messi.
The Spaniard replied: "He's not a bad player this guy. Messi has to stay in Barcelona for the rest of his career."