Bale vs Ronaldo: Let the duel begin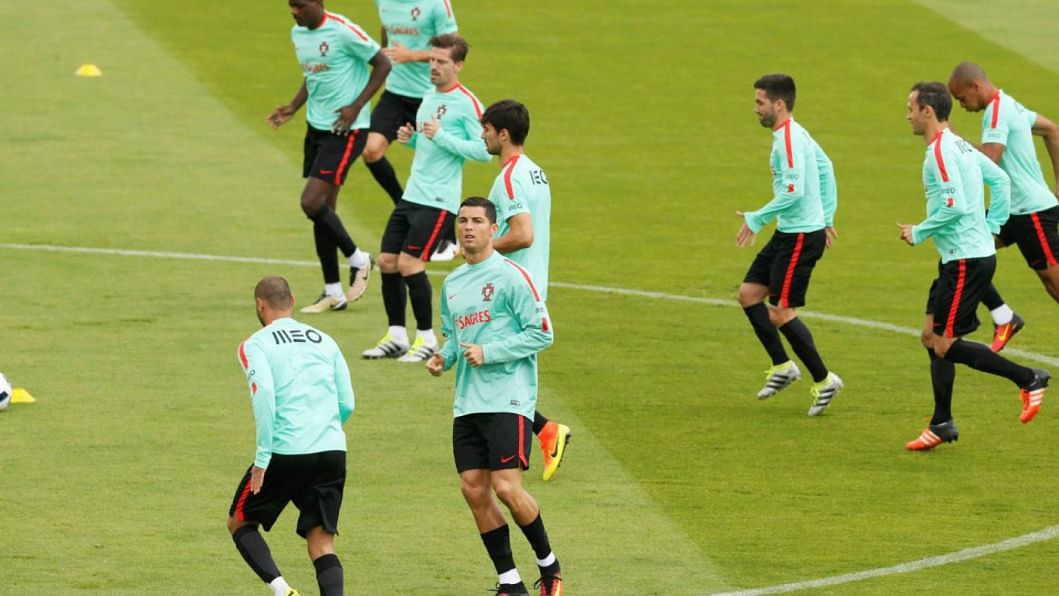 Real Madrid teammates Cristiano Ronaldo and Gareth Bale have not spoken since the start of Euro 2016 but they will go face-to-face when Portugal take on Wales in the semi-finals on Wednesday.
Thousands of followers of the rival nations are heading for the French city of Lyon hoping to see the clash at 1900 GMT. The prize is a European Championship final against France or Germany who play on Thursday.
For Bale's Wales just getting to the last four is something new. For Ronaldo, 31, it is a new battle in his campaign to get a first trophy at a major international tournament.
But taking on Bale as the adversary adds to the stakes. Their relationship at Real Madrid has been testy. Some see the match as a playoff in who will get the Ballon d'Or for the world player of the year.
Their progress at Euro 2016 has taken different paths.
Bale, with his blistering pace, has scored three times and been his country's inspirational leader in their first major tournament in six decades.
Ronaldo, has had most shots of any player in the tournament, but been irritable and scored just twice. Portugal have reached the last four without winning a game in 90 minutes of regulation time.
Coaches Chris Coleman of Wales and Fernando Santos of Portugal have sought to avoid questions about their celebrity players.
"The players all have the same goal and it is not just about Cristiano and Bale. All players want to go as far as possible," said Santos ahead of the game.
Final countdown
"We are not playing for the Ballon d'Or, we are playing to be in the final. That is more important for the team."
Coleman said that Ronaldo's brilliant football mind is easy for all to see.
"You see that on the pitch, how motivated he is for himself to score and win. I think ever since he was young at Man United he had that desire to train harder than everyone to get better," said the Wales coach.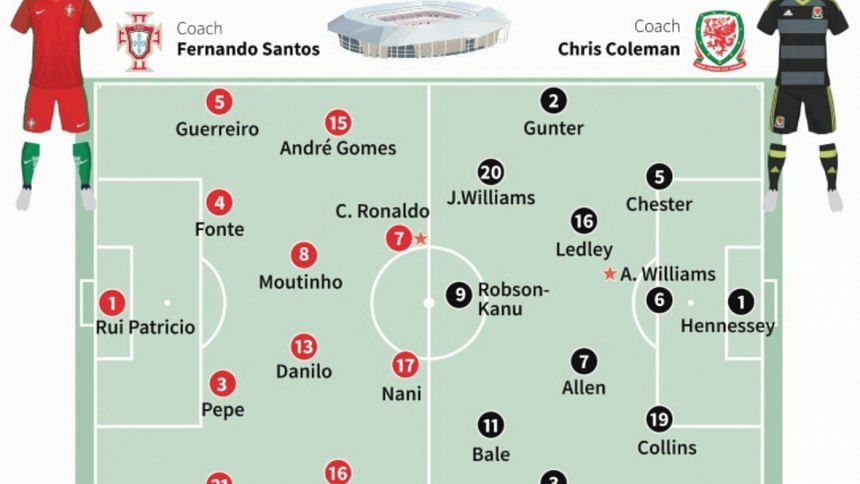 Santos faces a tough decision on another Real Madrid player, veteran defender Pepe who has been struggling with a muscle injury since the penalty shootout win over Poland in the quarter-finals.
The Portuguese boss said he would only make a decision on match day.
"I will sleep calmly tonight because I have other players who can play," Santos said. "If he is 100 percent he will be in the starting XI for tomorrow."
Wales fans wearing red and carrying Dragon flags took over Lyon bars on the night before the game and savoured their surprise success at Euro 2016.
"Just to be here, and to experience this, is something we will all never forget," Rob Santwris from Newport told AFP.
But with tired legs on both sides, Santos warned that he does not care if the semi-final is another battle of attrition.
"Now no player can be 100 percent. They have had a long, demanding, physical season," he said.
The Portuguese coach has made no excuses for the way his side has claimed their place in the semi-finals.
"Would I like us to be pretty? Yes," said Santos after the quarter-final win. "But in between being pretty and being at home, or ugly and being here, I prefer to be ugly."