East Timor kicked out of 2023 Asian Cup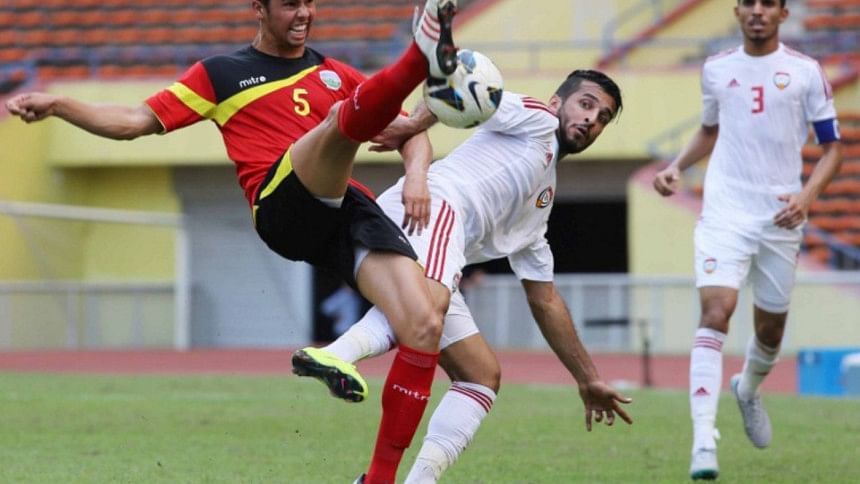 East Timor has been expelled from the 2023 Asian Cup for falsifying documents of several Brazilian-born footballers, the Asian Football Confederation (AFC) said on Friday.
The AFC launched a probe, in conjunction with FIFA, in June last year into the eligibility of certain players after qualifying matches for the 2019 Asian Cup in the United Arab Emirates.
"The investigation identified twelve Brazilian-born footballers that were registered in the AFC Administration System with falsified Timorese birth or baptismal certificates," the governing body said in a statement.
"These documents were submitted to the AFC to demonstrate that the footballers were eligible to participate for FFTL (East Timor FA) representative teams through one or both of their parents being born in Timor-Leste. Such particulars were found to have been falsified."
Nine of those footballers participated in a total of 29 matches in AFC events, and seven matches falling under the jurisdiction of FIFA.
East Timor forfeits all 29 matches played under AFC, which also announced a suspended fine of $56,000.
"The investigation made no finding regarding the validity of the Timor-Leste citizenship held by those footballers. That is a question for the state authorities of Timor-Leste," it added.
The FFTL was also fined $20,000, while the AFC disciplinary committee has ordered a three-year ban on general secretary Amandio de Araujo Sarmento.
Another FFTL official was fined $3000 for bringing the game into disrepute by attempting to interfere with a witness, the AFC statement said.