De Bruyne only behind Messi: Pep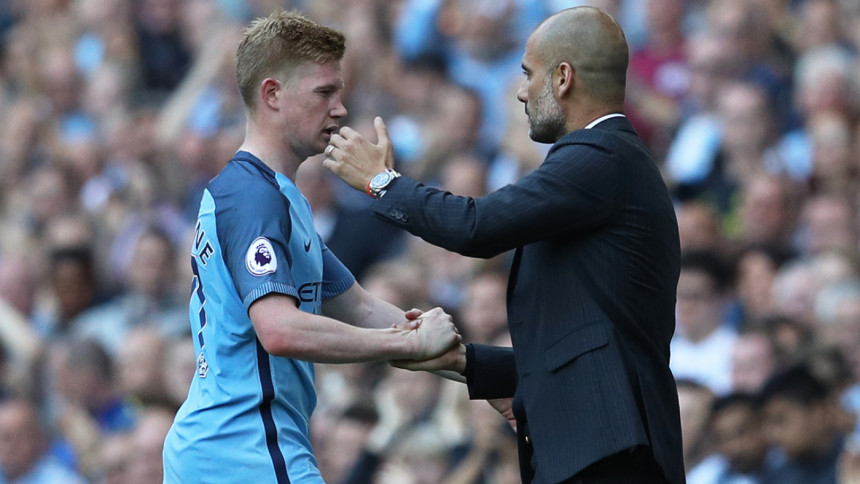 After Manchester City were inspired to their 4-0 demolition of Bournemouth by Kevin de Bruyne, who scored  the opening goal and played a part in each of the next three goals, manager Pep Guardiola has lavished praise on the midfielder, saying he is the best player in the world after Barcelona's Lionel Messi.
The victory took City five points clear at the top of the Premier League with a seventh successive win in all competitions, making it the club's best start to a season.
"Maybe Messi sits alone at the table. But that table aside, Kevin can stay there," said Guardiola, who had many memorable moments with Messi at Barcelona.
"I think he's a special player --  an outstanding player. He makes everything. Without the ball he is the first fighter and with the ball he's clear. He sees absolutely everything. He decides what you have to do at the right moment every time.
"Every time he makes the right decision. That's why he is a player at another level. I am lucky and we are lucky to have him. We will take care of him and I hope he will enjoy it with us to play his amazing football."