Conte aiming to light a fire
Antonio Conte says he hopes Chelsea under his stewardship will light up the Premier League title race this season.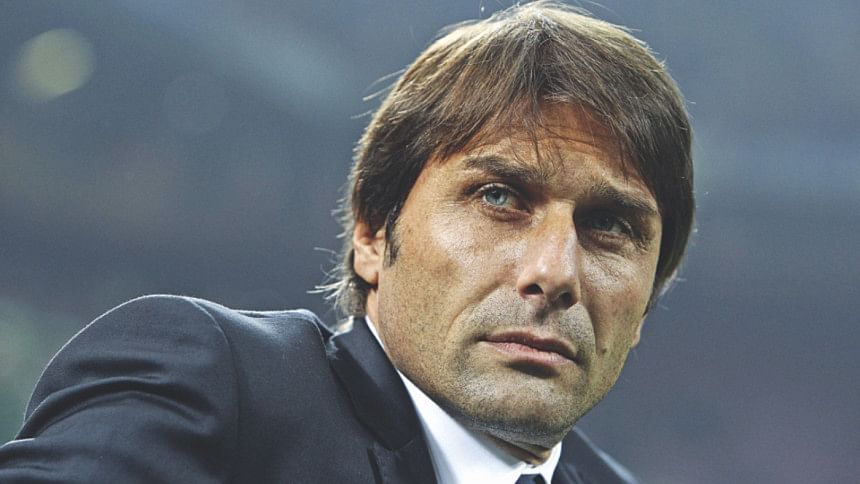 Antonio Conte says he hopes Chelsea under his stewardship will light up the Premier League title race this season.
The 46-year-old -- who guided Italy to the quarter-finals of Euro 2016 only losing on penalties to world champions Germany -- said Chelsea may not be top of everyone's list to challenge for the crown after finishing 10th in their title defence last term.
"We are under-rated a bit, and might slip under the radar, but I hope there's a small flame flickering here that can hopefully grow into a blazing inferno," said Conte at his unveiling to the media at Stamford Bridge on Thursday.
The Italian -- who rejected the opportunity to follow the example of predecessor 'Special One' Jose Mourinho and give himself a nickname -- said a club the size of Chelsea shouldn't be scrabbling around in mid-table.
"When you are a player, a footballer, or a manager of a great club like Chelsea, you must play to win," said Conte, who also took the opportunity to confirm Chelsea icon John Terry would be club captain.
"To win. To win the title. Or to fight and, at the end, to compete with the other teams to win the title and reach your targets.
"I know that this league is very, very difficult because there are six or seven teams who can win the title. For this reason, this situation is very exciting for me. It excites me, this situation.
"We know that, this year, it won't be easy for us because if we think about the last season and 10th position... Last season was a bad season, yes?
"I know, that there is only one team who wins the title. But we must stay there at the end of the season, to fight for the title and be there for the Champions League. Chelsea belongs in the Champions League, and we must stay there."
Conte, whose animated behaviour on the touchline was one of the more memorable features of the Euro, refused to compare himself to Mourinho.
"It's always tough to compare people," said Conte, who as a hardworking midfielder helped Juventus win five Serie A titles and to the Champions League trophy.
"There are certain managers who are winners. On that I would agree with you.
"Regardless of the job they do, some coaches have a winning mentality besides their working methods and philosophies.
"There are winners in football, but not everyone has that in them. Those who do are, indeed, special."