Chile storm thru'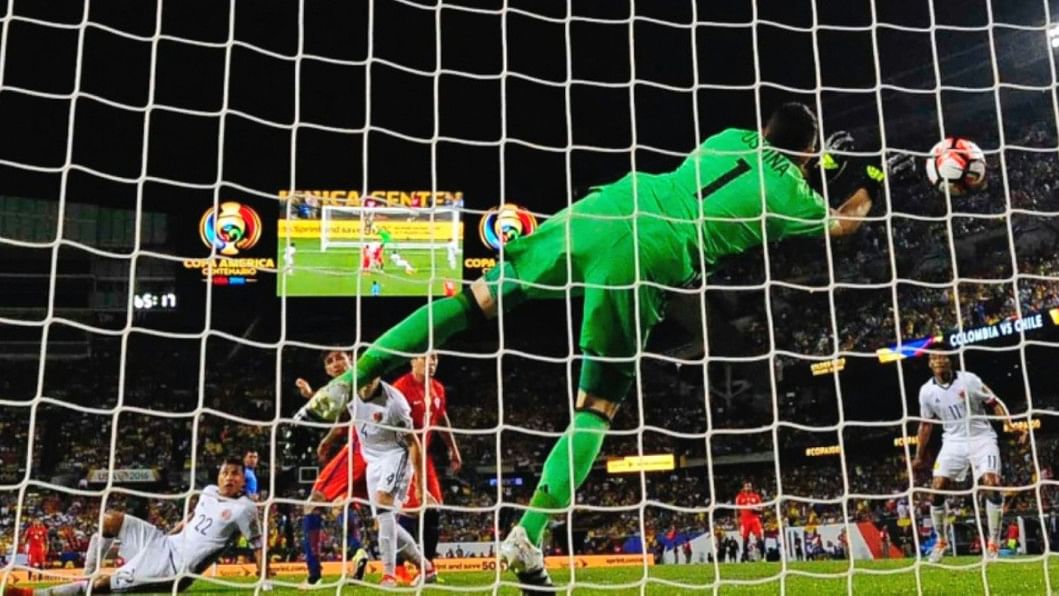 Chile stormed into the Copa America final here Wednesday, beating Colombia 2-0 in a weather-disrupted semi-final that took more than four hours to complete.
The defending champions advanced to a repeat of last year's final against Argentina on Sunday after a whirlwind start left Colombia chasing the game.
Chile, who had destroyed Mexico 7-0 in the quarter-finals on Saturday, picked up where they left off, scoring twice in the opening 11 minutes to take a grip on the contest.
Bayer Leverkusen midfielder Charles Aranguiz opened the scoring in the seventh minute before Jose Pedro Fuenzalida made it 2-0 after 11 minutes.
"It's a good feeling to be back in the final again after overcoming difficult opponents," Chile coach Juan Antonio Pizzi said.
"We got off to a good start, played aggressively and had a lot of anticipation. That helped us score the goals."
Chile's explosive start to the contest was overshadowed by the intervention of Mother Nature at half-time, as a powerful electrical thunderstorm rolled into downtown Chicago and halted play.
Tens of thousands of spectators were ordered to take shelter inside the stadium.