Beckham's Miami MLS venture gets go-ahead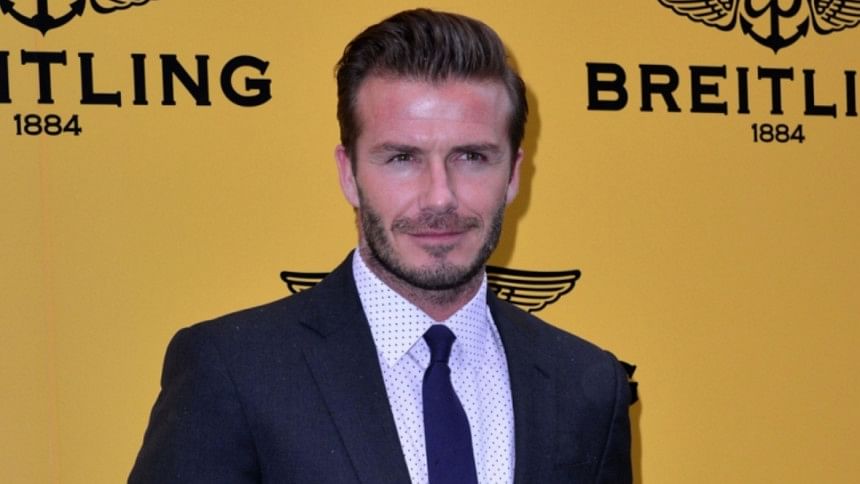 English football icon David Beckham has a new trio of partners in his bid to bring a Major League Soccer club to Miami.
The league said Thursday it had approved the addition to Beckham's ownership group of Jorge and Jose Mas, leaders of telecommunications giant MasTec, and Japanese entrepreneur and SoftBank founder and chief executive Masayoshi Son.
Beckham, Sprint chief executive and Brightstar founder Marcelo Claure and entertainment entrepreneur and manager Simon Fuller were all already part of the consortium which has been battling to secure a stadium site.
The group edged closer toward its goal earlier this year after securing a land deal for a proposed stadium project.
MLS Commissioner Don Garber acknowledged earlier this month that the Miami franchise project was "the most complicated situation in any market that we've experienced" citing Miami's local political structure and it's fast-changing real estate environment.
Jorge and Jose Mas are Miami natives and two of the most prominent business executives in the city, bringing a local presence to the ownership group that Garber said he believed would benefit the project.
Miami is currently slated to be the 24th MLS team, following the launch in 2018 of the Los Angeles Football Club, the 23rd club.
MLS chiefs will announce the 25th and 26th expansion teams before the end of the year form a shortlist of four candidates -- Detroit, Cincinnati, Nashville and Sacramento.
However, Garber admitted this month that with approval of Beckham's Miami club still in limbo, one of the two new expansion franchises chosen this month could be bumped up the pecking order and be launched as the 24th team.