Barcelona need to renew squad, says Busquets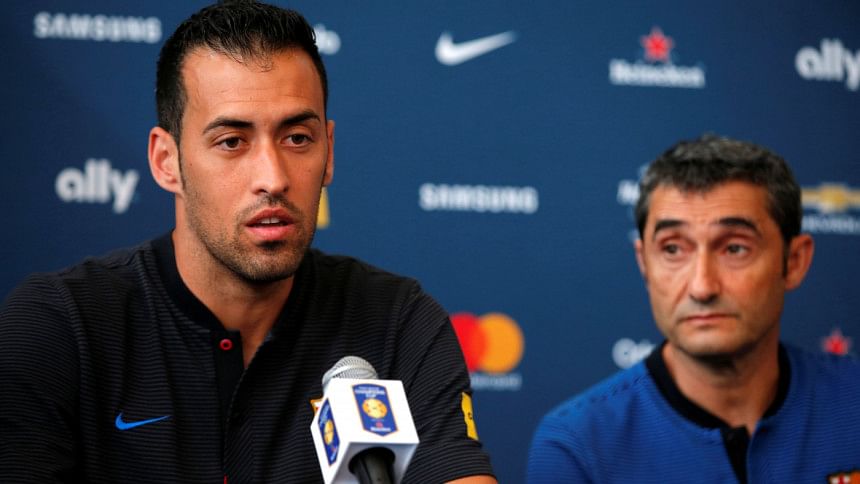 Midfielder Sergio Busquets insisted that Barcelona must renew their squad, speaking after the defeat to Real Madrid in the Spanish Super Cup at home.
"We don't need new signings because of the result, but because we have to renew [the squad]. And now's the time, no matter what," he said.
"The result is there and is unchangable. But I think that we were not bad, we played quite well during some [phases] of the game and created more chances than them, but [we] lacked accuracy.
"We dominated the play but they were clinical and when we left them space they were lethal on the counter. There's no need for any excuses, now we have to draw up conclusions and look forward," Busquets added.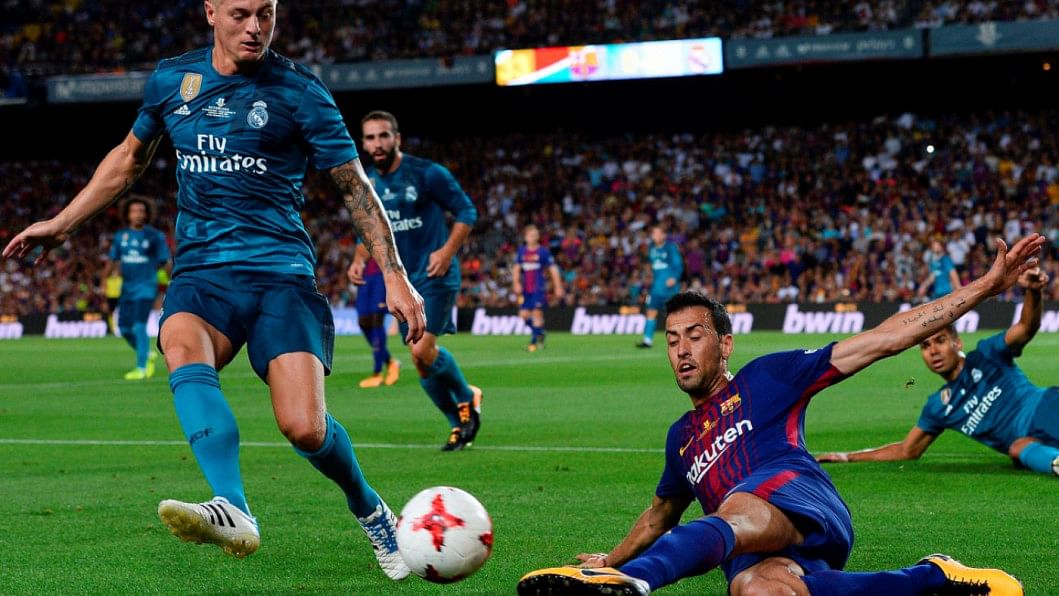 Barcelona have missed the presence of a player who could give the team a boost after coming on from the bench. While Rakitic has been preferred as a starting midfielder but his creativity to drive the midfield has been questioned.
AFP reported that Guangzhou Evergrande's  29-year-old midfielder Paulinho is reportedly poised to sign for the Spanish giants for 40 million euros and he could be unveiled as a Barcelona player as early as Monday.
Paulinho would be Barcelona's first signing since losing Neymar to Paris Saint-Germain in a world-record 222-million-euro move.  
Paulinho is a box to box midfielder and is not the profile that could realistically solve Barcelona's midfield issues. Barcelona have earlier sought PSG midfielder Marco Veratti to fill the hole left by Barcelona midfield maestro Xavi Hernandez.
Barcelona have struggled to find balance without the presence of a midfielder who can organize buildup and attack while take on the role of a playmaker from deep, capable of distributing the ball well.
The absence of such a profile has seen Messi, Busquets and Iniesta put in extra shifts to organize play.
Brazilian Neymar's departure also means that Barcelona lack firepower on the left hand side of the pitch.
Xavi prefers Seri
Former Barcelona midfielder has eyed Nice's Jean Michael Seri as someone who could add key facets to Barcelona midfield.
The Ivorian midfielder Seri is known as the 'African Xavi' and the original Xavi spoke about the Nice midfielder enthusiastically.
"He's fantastic. He has what we call in Barcelona 'Barça DNA'," Xavi said.  
However, the possible signing of Paulinho puts Seri's acquisition in doubt. Even if the club can go back to it's roots of positional play, they would certainly need a profile in midfield for composure and tempo.