Fixed price for Shakib and co at PSL draft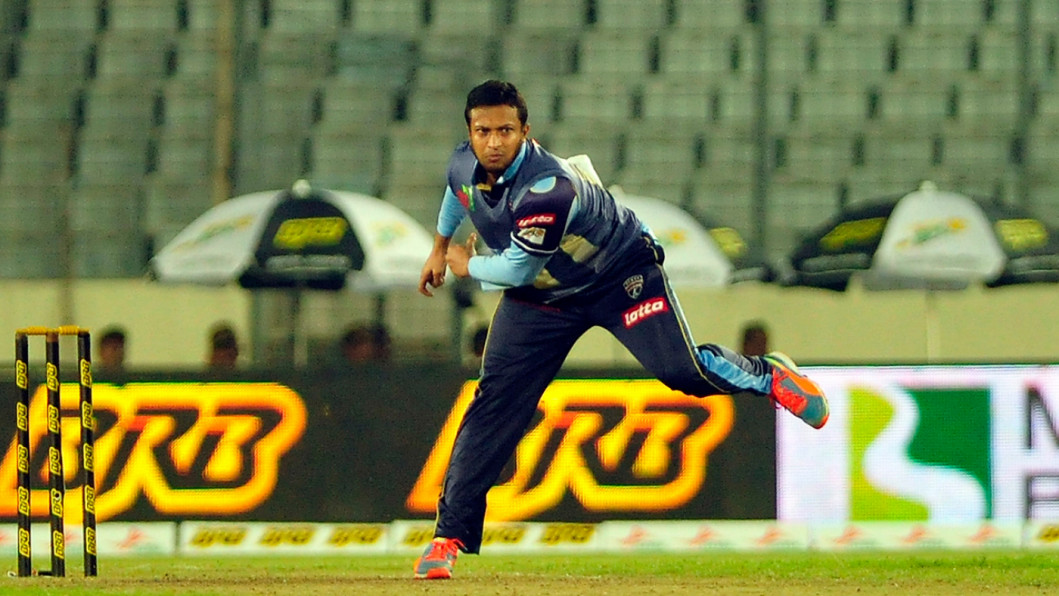 Bangladesh's ace allrounder Shakib Al Hasan and his teammates Tamim Iqbal, Soumya Sarkar, Mustafizur Rahman and others will be selected at a fixed price at the player draft of Pakistan Super League (PSL) on December 21 and 22.
The authorities of the Pakistan Super League (PSL) have decided that instead of auctioning a player, the five teams (Lahore Warriors, Karachi Super Stars, Faisalabad Rangers, Federal Vipers and Sialkot Smashers) will pay a fixed price for each player, reports Dawn.
The PSL is scheduled to be held in Dubai and Sharjah from Feb 4 to 23.
"Having opted to go for a draft instead of a player auction, HBL PSL has ensured equal competition and financial viability for all stakeholders. Teams will be paying a fixed price for each buy instead of engaging in a bidding war," a press-release issued by the PSL stated.
Shakib Al Hasan is the only player in the Platinum category. Tamim Iqbal, Soumya Sarkar, Mustafizur Rahman, Mushfiqur Rahim and Shahriar Nafees are included in the Gold group. Mominul Haque, Imrul Kayes, Mahmudullah Riyad and Anamul Haque will be picked from the Silver category.
Players placed in the Platinum category will receive $140,000, Diamond players will earn $70,000, Gold will earn $50,000 and Silver will collect $25,000 respectively.
A total of 308 Pakistani and foreigner cricketers have shown interest in the PSL, out of which 80 would be selected for the five participating teams.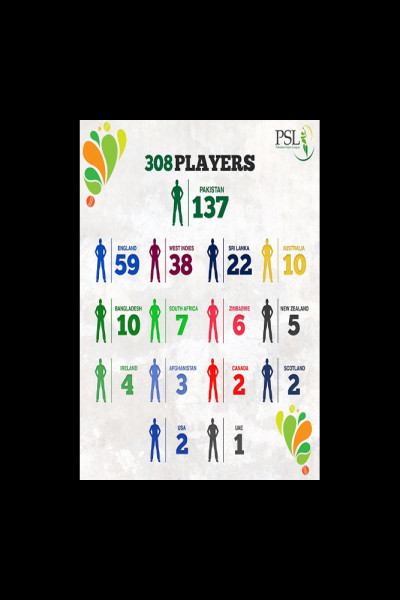 Dawn reports that franchise owners will not be able to pick their own brand ambassadors from the designated icon/ franchise players (Shahid Afridi and Shoaib Malik from Pakistan along with West Indies opener Chris Gayle, England batsman Kevin Pietersen and Australian all-rounder Shane Watson. These five players will receive $200,000).
PSL Player Draft Rules:
-A minimum squad will consist of 16 players
-A team may choose to keep a squad of up to 20 due to partial availability of some players and to cater for last-minute injuries
-All additional picks will be supplementary picks
-There can be one overseas and up to three local players allowed in the supplementary picks
-The total salary cap for a squad of 16 is $985,000 and the total cap for a squad of 20 is $ 1.1 million
-Player draft pick order for round one: Islamabad, Karachi, Peshawar, Quetta, and Lahore
-Every team will have the option of initiating two pick order trades for the entire draft process with a total cap of $75,000