Distance legend Ron Clarke dies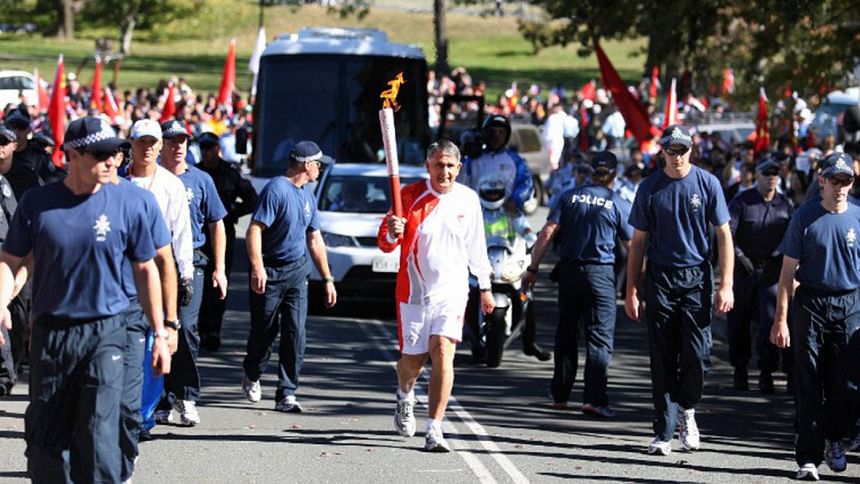 Australian world champion runner and former Gold Coast mayor Ron Clarke has died, city officials said.
Clarke became a running legend in the 1950s and 1960s, during which he set 17 world records.
In 1956, he was chosen to light the Olympic flame during the opening ceremony for the Melbourne Olympics.
He died after a short illness in hospital at the age of 78, the Gold Coast City Council said.
He won a bronze medal in the 10,000-metre event at the 1964 Olympics in Tokyo, but in all his years running he never won an Olympic gold.
After his athletics career, he was Gold Coast mayor from 2004 to 2012, but was unsuccessful in a bid for state politics.
He had been awarded the Order of Australia and honoured as a Member of the British Empire.