Ctg Abahani, East Bengal in semifinals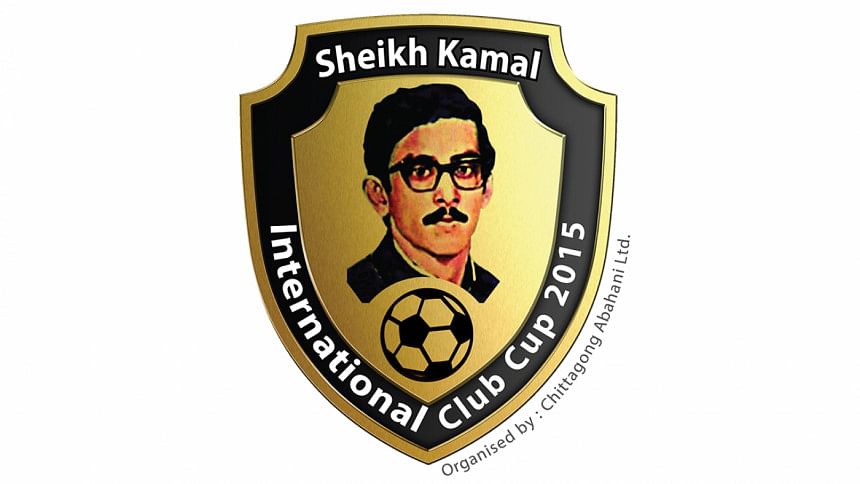 Hosts Chittagong Abahani and East Bengal moved into the semifinals of the Sheikh Kamal International Club Cup from Group B at the MA Aziz Stadium today.
East Bengal played out a goalless draw against Abahani to emerge Group B champions with seven points from three outings after a hat-trick from Zahid Hossain powered Chittagong Abahani to an easy 4-2 win over Karachi Electric Club. Chittagong Abahani finished Group B runners-up with six points from three outings.     
The outcome of the Chittagong Abahani-Karachi Electric Club match left East Bengal and Dhaka Abahani to battle for the second semifinal spot from the group. East Bengal needed only a draw to confirm their last-four berth but Abahani needed a victory over East Bengal with at least a 2-0 margin win but the Dhanmondi outfits had to be satisfy with a draw and four points from three matches.
Keeping the things in mind, Abahani got off to a fine start and created some good scoring chances in the first half but Abahani forward Wahed Ahmed and captain Pranotosh Kumar squandered a few chances while East Bengal goalkeeper Dibyendu Sarkar denied Sunday Chizoba and Samson Iliasu twice to force the Dhaka giants out of the tournament from group stage with a single win in three matches.
33' Chittagong Abahani takes advantage from free kick and scores the third one making the score line K-Electric 1-3 Chittagong Abahani.
Posted by FootballPakistan.Com (FPDC) on Saturday, October 24, 2015
Back to the match in the port city, hosts Chittagong Abahani had no option but to win at least 2-0 margin over Karachi Electric Club in a bid to book their semifinal seat and they got off to a brilliant start against winless Karachi Electric Club as striking pair Zahid and Nigerian Eleta Kingsley exposed the backline of K-Electric Club time and again.
Kingsley saw his first effort came off the post in the very third minute and found the back of the Karachi Electric net in the ninth minute with a placing shot inside the box but the lead was ruled out due to off-side.
The Nigerian striker this time whipped a nice cross from the right for Zahid, who put Abahani ahead in the 10th minute and Kingsley, availing a diagonal pass from Zahid, doubled the lead in the 13th minute.
Karachi Electric bounced back to pull one goal back in the 26th minute with a header from Muhammad Rasool before Zahid made it 3-1 in the 34th minute.
The visitors again reduced the margin when Rasool converted a spot kick, his fourth goal in the tournament, two minutes from the break.
After resumption, Chittagong Abahani kept on pressing for the fourth goal they needed to confirm the semifinal. Striker Zahid Hasan Emily was brilliantly denied by Karachi goalkeeper Ghulam Nabi while Chittagong Abahani were suddenly reduced to 10 men following the marching order of defender Yussif Issah, who picked up his second yellow in the 66th minute that left Chittagong Abahani into despair.
Chittagong Abahani finally found their desired fourth goal in the 83rd minute when Zahid converted a penalty kick in his second effort after being denied by goalkeeper Ghulam Nabi.