Yuvi launches brand with a cause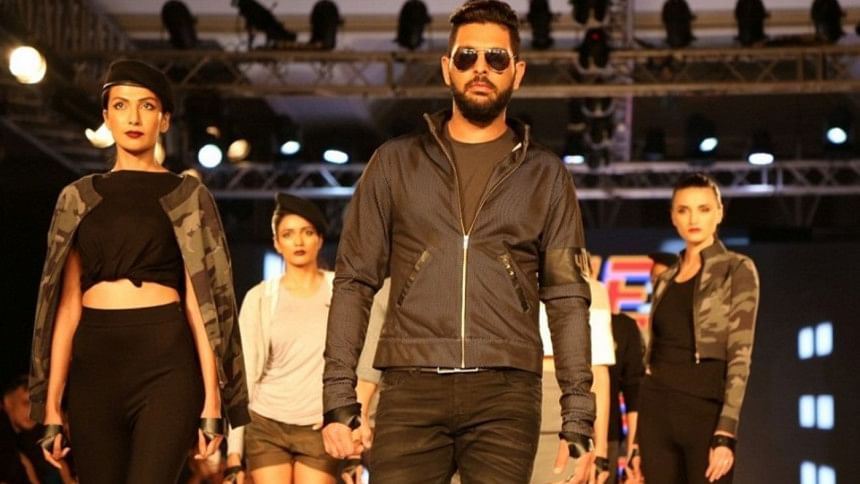 Cricketer Yuvraj Singh has forayed into the fashion industry by launching his brand YWC Fashion in collaboration with designers Shantanu and Nikhil.
The cricket star says all the profits from his clothing line will be used for the betterment of cancer patients via YouWeCan (YWC). The brand was launched here on Saturday.
YouWeCan is an initiative of Yuvraj Singh Foundation which was started to help in facilitating early cancer detection. The organisation aims at creating awareness on early detection and prevention as well as providing support to fight the disease.
"I am running this foundation for last four years and it has been quite difficult to raise funds for the foundation. Many people don't have money to go for a complete treatment," said Yuvraj, who has won the battle against cancer.
He added: "So, we have started this fashion brand in collaboration with designers Shantanu and Nikhil and apparel maker Suditi Industries. We hope this brand sustains and we can help all those cancer patients who can not afford this treatment."
Several Bollywood celebrities like Amitabh Bachchan, Deepika Padukone, Farhan Akhtar, Riteish Deshmukh, Farah Khan, Arjun Rampal, Neha Dhupia added glam quotient to the event. Cricketer Irfan Pathan was also in attendance.
Yuvraj said he is "grateful to all celebrities" who took out time from their schedule and came out to support him.
"I think everybody understands the reason behind it. I am really thankful to everyone," he said.
Deepika also lauded the initiative. The "Bajirao Mastani" star said: "It is always nice when people use their popularity and come up with such noble cause. To make a difference in society is always a great thing and we should support him."