Warne ribbed for 'thirsty' remark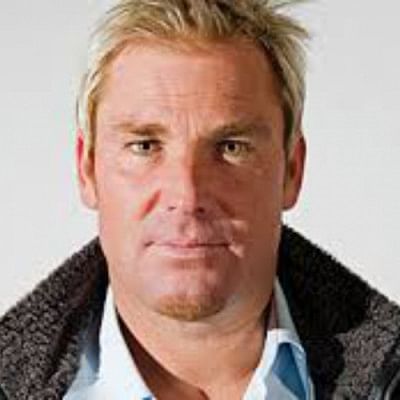 Cricket legend Shane Warne has come under fire for questioning Australian players on whether they were "thirsty" and how long their celebratory drinking session would last after they won the World Cup.
"Are you feeling thirsty?" Warne asked Brad Haddin after the final on Sunday, with the Australian wicketkeeper assuring him that he was ready to try to have a beer with every one of the 93,013 spectators at the Melbourne Cricket Ground.
Warne went on to enquire of batsman Steve Smith: "Are you going to have a bit of a drink tonight too Smitty? Are you going to get thirsty as well?"
With Shane Watson and Josh Hazlewood he questioned whether celebrations would last "one night, two nights.... (coach) Darren Lehmann said it might last a week".
The remarks quickly drew a torrent of sarcasm on social media.
"How much will you be drinking? How much beer will you drink? Drinks, anyone?" Shane Warne asking the tough questions," quipped one Twitter user.
Wrote another: "Is anyone going to have a drink with warnie? anyone? guys? anyone? warnie?"
Journalist Andrew Bolt described Warne as a "complete bogan", using the slang Australian term which roughly translates as "trashy", and said even in the drinking section of the MCG there were groans at Warne's "crassness".
"No other country would on winning the World Cup make such a celebration of drinking and drunks," he wrote in a blog post on Melbourne's Herald-Sun website.